Sushant Singh Rajput First Death Anniversary: Soundarya Sharma Says, 'The Loss Is Untimely, Permanent And Very Unfortunate'- EXCLUSIVE
Soundarya Sharma shares her thoughts on the first death anniversary of Sushant Singh Rajput. The actor lost his life under mysterious conditions on June 14, 2020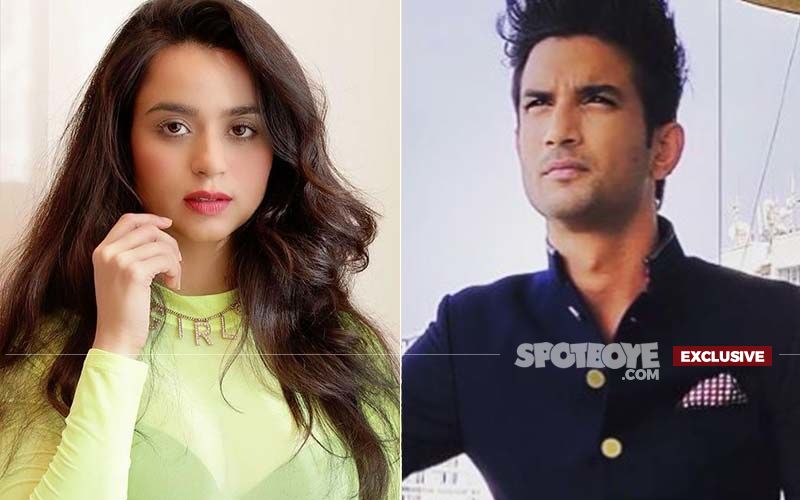 As the world is remembering Sushant Singh Rajput on his first death anniversary, today, actress Soundarya Sharma also shares with us her emotions attached with the late actor, who gave millions of strugglers and artistes a hope and inspired them to dream big.
Excerpts from the conversation:
Did you know Sushant Singh Rajput personally?
Not really but we had met at award functions and public gatherings.
Justice for Sushant was a movement that defined 2020. What do you think of it in retrospect?
Indeed it was, people's emotions are attached with it at various levels. Nobody could fathom the fact that something like that has happened. So, definitely it had to be a movement at such a massive level. Ultimately we all are just sensitive human beings. But we lost not only a bright star but a son/ brother to his family and a good human being. Gone too soon. Hope he has found peace wherever he is. And I hope the family has all strength because the loss is untimely, permanent and very unfortunate.
What is your message for upcoming actors and those struggling to make a mark in the industry?
Just stay strong and positive. Be grateful to God for everyone and everything. Enjoy the journey. Live every moment and don't let negativity overpower you. Don't let anything affect you. Channelize your energy with workouts, reading, watching movies, meditation and seek blessings from your family and loved ones. And yes, Dream on, dreams do come true.
What remains your favourite film/dialogue of Sushant?
Kai po Che.

Image Source: Instagram/sushantsinghrajput/iamsoundaryasharma