Total Dhamaal Mungda Remix: "Inse Naa Ho Paaya, Hansi Aati Hai," Says Original Composer Rajesh Roshan
So much money spent on the Mungda recreation! But WHERE'S THE JOSH? Inkaar's Mungda Composer Rajesh Roshan demands to know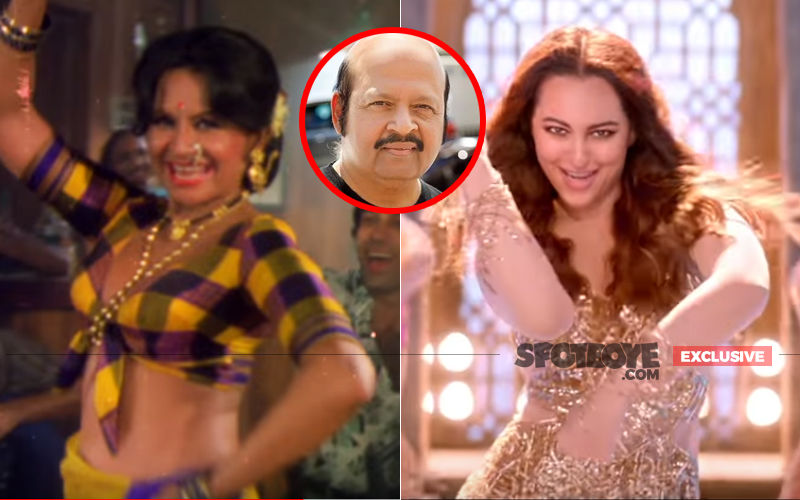 This morning, we woke up to the news in a tabloid that Rajesh Roshan (music composer of Inkaar which had the original Mungda song picturised on Helen) had given a clean chit to the Total Dhamaal Mungda song picturised on Sonakshi Sinha and told the composers Gourov Dasgupta and Roshin Baluchat that they have done a good job, Earlier, Roshan had been quoted saying that he wasn't inclined towards the recreated number. We had spoken to Rajesh Roshan a few days back and before we go ahead with what he had said, we felt it would be only appropriate that we call him to check what's the current status. "Well, it's like this. Gourov had worked with me in Kaabil. He and called me saying that they want my blessings. Roshin too spoke to me. If somebody calls you for blessings on his work, are you going to start dissecting his work? No, na? That's exactly what happened with me. What they should have ideally done is, met me. We would have discussed aaram se and then I could have told them my take on the various aspects of their recreation. I totally stand by what I told SpotboyE.com few days back in my detailed analysis (interview) of the song."

Here is what was our conversation on the Total Dhamaal Mungda number with Rajesh Roshan...

Did you know that Mungda was being recreated for Total Dhamaal?
Yes, creatives of good music are suffering since a long time. I have been taking it so much since many years. so much so that the fire inside me has died.

And how does it feel?
Bura toh lagta hai na ki hamari limelight aapne share kar li. Nowhere are you thanking me, neither you thanking Helenji. Itna bada set lagaya hai, bada hero, badi heroine aur aap is gaane se kamane wale hain, toh bura toh lagega na.
Your views on the recreation?
Despite doing all what I said in your previous question, phir bhi inse nahin ho paaya aur badi hassi ki baat hai. There is no josh in the recreation. Better if they had come to the Inkaar original team. At least we know the josh that is required. How much Josh had Usha Mangeshkar put in this song from Inkaar, woh chilayi thi is gaane mein. Have filmmakers lost their confidence that they're using so many old songs and rehashing them?

Dukh ki baat hai ki they don't know how Helen danced on this song. I don't think they know what the words in the song Mungda mean. And they don't know the josh I put into that song. Knowledge is missing. Sirf paisa lapetne ke cghakkar mein hain log. Money is important, but not at the cost of killing or drying the creative level?
Did you like Sonakshi's dancing on the recreated Mungda?
Kya lagega mujhe woh dance? See how Helen moved her waist in the Inkaar song. And (pauses).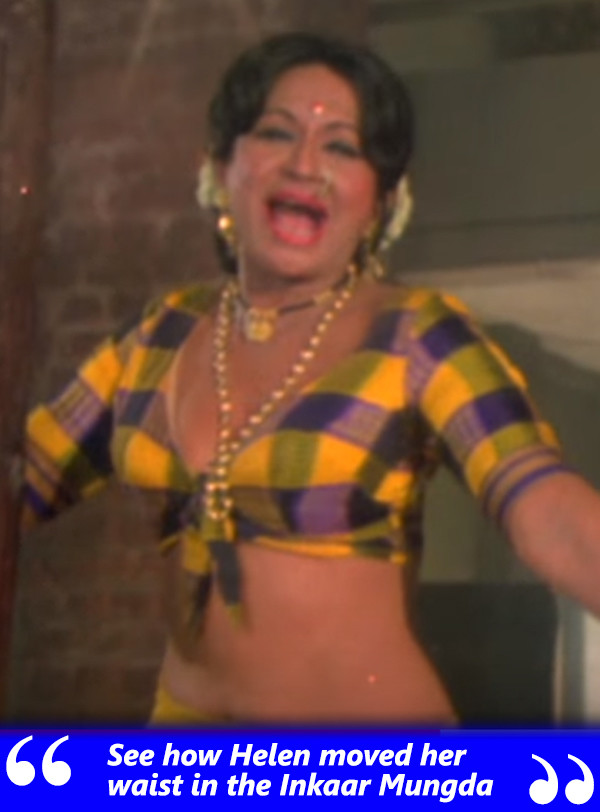 And?
This is not a fight. This is a grouse of taking someone's beautiful creation and tampering it. Even the meaning of the lyrics is lost if so much tampering is done.

The crux of what I want to say is: I am honestly not mudslinging. Recreators and rehashers, why are you guys doing this? Why not create something new and fresh?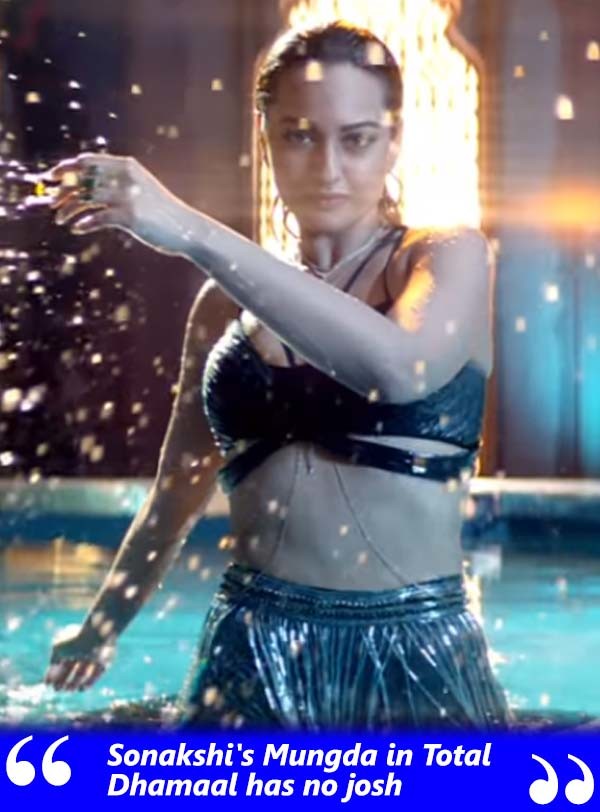 Let me take this opportunity to ask you: what ails the music industry? Why have good songs become scarce?
Primarily because films are involving too many people in the music team. Ek gaana iska le liya, doosra gaana uska le liya.

Plus, gone are the days when music directors met filmmakers and chatted away to glory for days before they started on a film. Nowadays, it's even speed, which is so not required. Don't like A, take B. Na maan hai, na sammaan

I have only done constructive criticism. Hope it is taken in the right manner.


Image Source:- Youtube/shemaroofilmigaane/saregamamusic,starsunfolded