Tusshar Kapoor Gets Candid On Ekta Kapoor's Motherhood, Mallika Sherawat And Marriage
Ekta Kapoor embracing motherhood, sexy Mallika Sherawat and his OTT debut- it's all there in Tusshar Kapoor's EXCLUSIVE VIDEO INTERVIEW with SpotboyE.com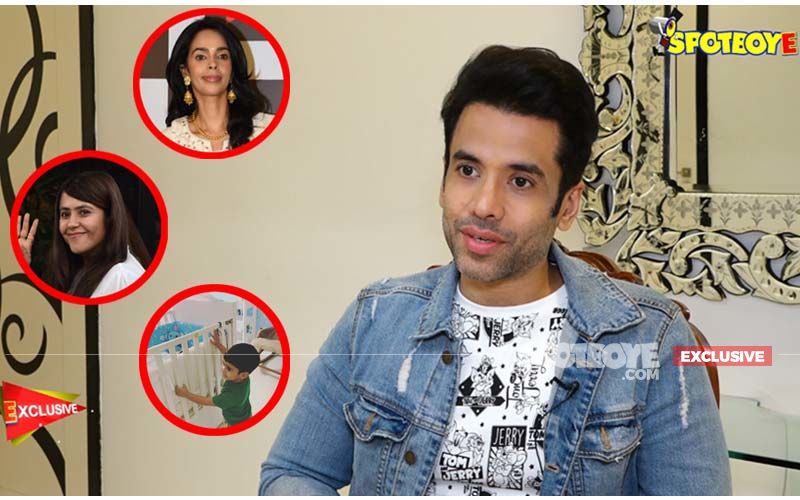 Tusshar Kapoor is all set to make his digital debut with home production ALTBalaji. The actor will be seen doing a horror comedy titled Booo-Sabki Phategi. He will be reuniting with Mallika Sherawat after 17 years. We caught up with the actor at the announcement event where he not only spoke about his debut on the OTT platform but also the new member of his family (Ekta's son, Ravie). Also, he mentioned he might get married soon.We caught up with him at his Juhu bungalow on Monday evening.
Excerpts from the conversation that followed:
Tusshar, are you excited or nervous? After all, you are making your digital debut with your home production (ALT Balaji)...
I am excited as well as nervous not just because ghar ki baat hai. But it's also my first show on digital. I liked the concept though it's just 8 episodes but it's damn interesting. The only nervousness is whether we will be able to deliver what we have written. Farhad Samji is a very good writer and director. He has come on board for this project. Our own expectations are very high so we just hope we live up to that.
The show is titled as Booo- Sabki Phategi. Did you come up with any such situation in real life?
Before the release of any film of mine, be it even a good film- I am in that zone only.


Any such moment that you would like to share with us…
I remember when my film Life Partner was set to release in 2009, swine flu was at the peak and theatres were shut down in Maharashtra. The film couldn't release in the first week here and got released in its second week. So again, it was very stressful. Also, I remember when Kya Kool Hai Hum got really badly censored. In fact, when Golmaal was about to release, four days prior there was a train blast in Mumbai and things were on high alert. Not only me, but the whole cast was stressed in that situation. All our promotional plans were going haywire, yet the movie became a hit. Actually it's human nature to get worried even if things are not in your control.
You are reuniting with Mallika Sherawat in the series after 17 years. Was it your idea to get her on board?
It was not even noticed that we were working together in the same film. It was Kareena Kapoor Khan who was playing the heroine opposite me. Also, the movie didn't do well, only songs did well. So I am sure people must have forgotten that we have already worked together. After that she did some great films like Murder. She kind of changed her image completely. So I just mentioned it casually and it got picked up as an item that we are working together after 17 years. It's a pleasure to work with her now also.
Why did you all choose Mallika to play the sexy ghost and not any other actress?
When you all will watch the series you will realise how witty the character is. It's not only about being sensuous but also a mystery smart girl. Mallika has a worldly appeal which other actresses don't have. She has a chattur kind of personality that was required for the role.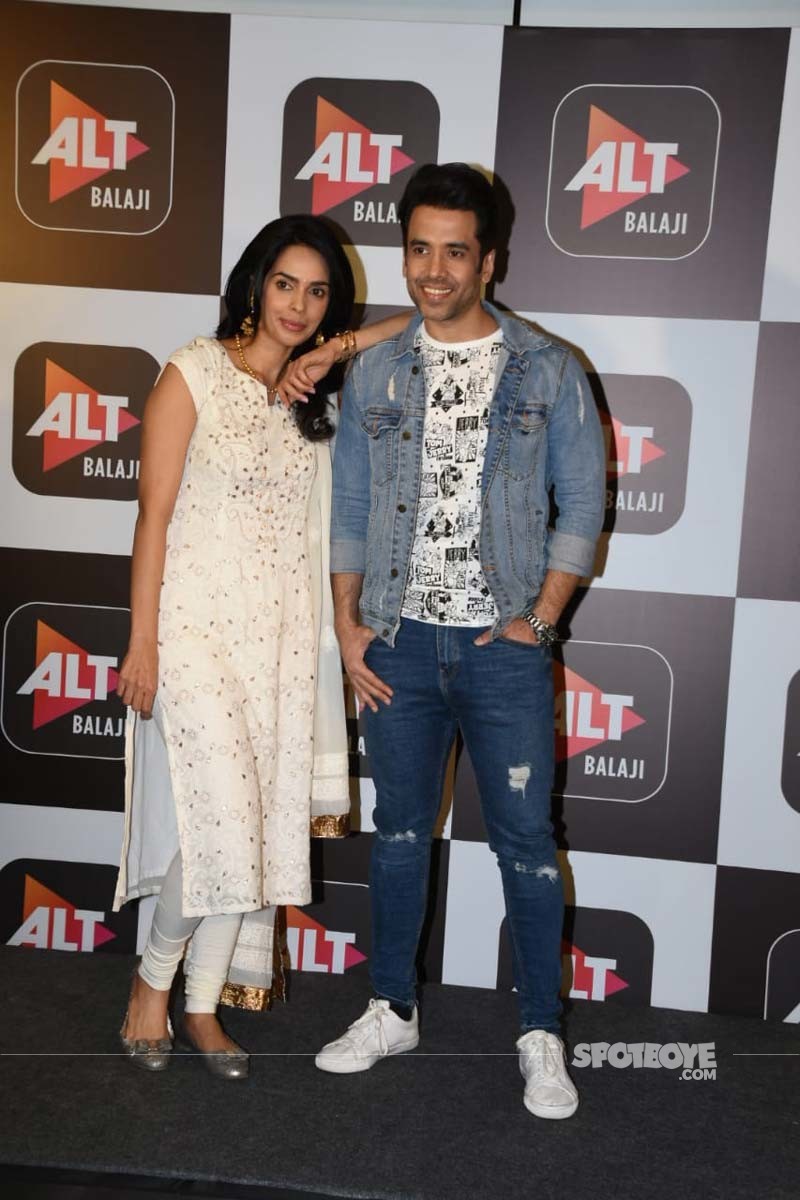 Mallika Sherawat And Tusshar Kapoor

You must be in happy space after arrival of Ekta's son Ravie
Ravie is the second child in the family and it's a joy. Honestly I haven't got much time to spend with my nephew as I was stuck with my work but tomorrow onward I can spend time with him and play. Frankly, I just can't wait for that moment.
Ekta must be devoting a lot of her time to Ravie...
Of course. Ekta is spending a lot of time with her son. It sounds odd for me to call her Ekta's son (laughs). It's a new thing which I need to get used to. I just waiting for him to start crawling and grow up so that I can play with him even more.
How's Laksshya after meeting his younger brother?
He is very happy in fact, the whole day he just keeps inquiring about him. Like, Bhai kya kar raha hai? Bhai so raha hai kya? Abhi kahan hai. Whole time he is just talking about him.
Have you guys given any nickname to Ravie?
Right now we are just addressing him as baby. But I am sure with time when I will start playing with him and talking new nicknames will come to our mind.
How is Ekta managing her hectic life now?
I think that is something she only has to get used to--- and she will eventually.
Your father (Jeetendra) has said 'Marriage is not a compulsion for you and Ekta'. Do you also second his thoughts?
Yeah, I think there is no compulsion today. There are a lot of marriages which are successful, then there are marriages that are not successful. Basically, you have to be clear what you want. I was clear that I want a child even if I am married or not so I have one. I still believe in institution of marriage. I might get married. I can't predict when, how? Actually I don't have a deadline now as my life is complete. And I completely believe in 'Never say Never'.
You or Ekta, who inspired whom for surrogacy as she was also willing to have a child since 7 years?
Ravie (Son) was her own decision but I may have inspired her; I might have been the catalyst.
Image Source: SpotboyE Team, Viral Bhayani , Instagram/ektaravikapoor