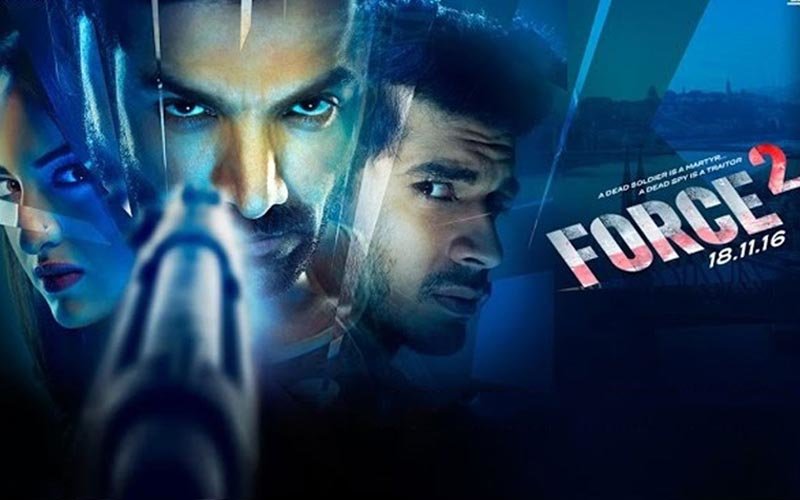 Your browser does not support the video tag.
The film starts with the mysterious killings of RAW agents based out of China. Three agents get killed in quick succession which rattles the Indian administration. Unfortunately, one of the RAW agents killed happens to be ACP Yashvardhan's (John Abraham) childhood friend. Needless to say the murder doesn't go down well with the ACP. Avenging his friend's death becomes a personal mission and under the guidance of Indian administration, ACP Yashvardhan collaborates with RAW agent KK (Sonakshi Sinha) for the undertaking.

Before being killed, the RAW agent had left a coded message for his friend Yash. The coded message after decryption reveals that there is a traitor within the system who is soon traced to Budapest.

As undercover security agents, Yash and KK go to Hungary in search of the mastermind behind the killings of RAW agents. The duo conduct all kinds of research works, set traps and finally are able to reveal the identity of the mole in the Indian embassy who is behind the treachery. It turns out that the mole is Shiv (played by Tahir Raj Bhasin.

But Shiv is well prepared and has devised all kinds of techniques to dodge Yash and KK.

What follow next is high-octane action drama that includes bullets and a cat-and- mouse game. The action gives credibility to the film and justifies its genre.

Meanwhile other RAW agents too killed with the progression of the film and this in turn makes the situation desperate for Yash.

John Abraham carries forward his character of a no-nonsense cop from the prequel in a very convincing manner. Sonakshi Sinha in Force 2 is fine. Tahir Bhasin continues from where he had left the show in Mardaani. It won't be wrong to say that he has stolen the show.

Direction wise –

Abhinay Deo's competence comes out loud and clear.

SpotboyE.com's biggest film buff Sangya Lakhanpal took to the theatre to review the film and gave it 2 stars. Force 2 is surely a onetime watch and if you aren't much affected by 500/1000 demonetization, you can go for it even twice.

Thumbnail Image Source: twitter/force2movie