Simmba Trailer: Awesome Ranveer Singh Coupled With A Major Shock In Climax, Film Has 'Hit' Written All Over It
We were given a dekho to Simmba trailer at Rohit Shetty's office, this evening. Shetty looked sure that he has made a good film, and after seeing the trailer- we thought he is absolutely right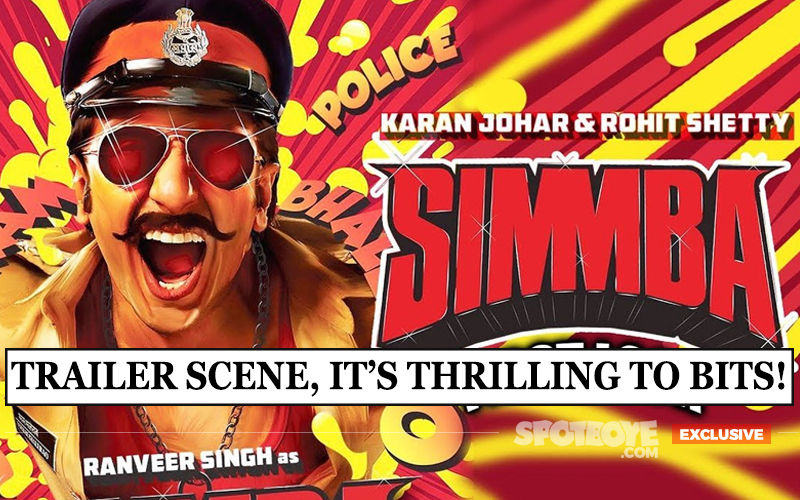 I was invited to
Rohit Shetty's
office opposite Infinity Mall, this evening. The highly successful director was excited about his ambitious venture with Ranveer Singh,
Simmba
, which he has completed. Incidentally, he had even completed the trailer early this week and wanted to have a feedback from select journalists. As we settled down, I thought I would be subjected to a sneak-peek of a typical Rohit bonanza- but lo! I was in for a shock! This looks like a perfectly-knitted story. And guess what! The end will shock you.
WATCH - Simmba Trailer
Ranveer Singh
in his bulked up look gets 9/10. He astounded with his histrionics- that usual energy, that fierce spunk and the relentless desire to make an impact- and he has done it again, without fail. Sonu Sood stood up against him, and Rohit said that he has done a marvellous job. But when it came to Ranveer, Rohit looked just mesmerised and quite short of words on what output he has got from the Bajirao Mastani star.
Ranveer plays a cop who wants to make money, and I am not giving anything more away. Await the trailer online on Monday.
Simmba hits theatres on December 28, exactly a week after Aanand L Rai's Zero starring Shah Rukh Khan. The trailer was seen over hot cups of tea, we had to ask for the second one as we recounted at the thrilling bits that Rohit had shown us.
Rohit told us that he had told Ranveer that he wanted to make a film with him almost 2 years back. Ranveer had agreed in principle, and the script which finally Rohit gave him only simplified into getting his signature on the dotted line.
Simmba promotions begin from December 3, Monday. 2018 will be a golden year for Ranveer- elated in personal life, it is most likely to end with joy in professional life as well.

Image Source:-haftha.mv