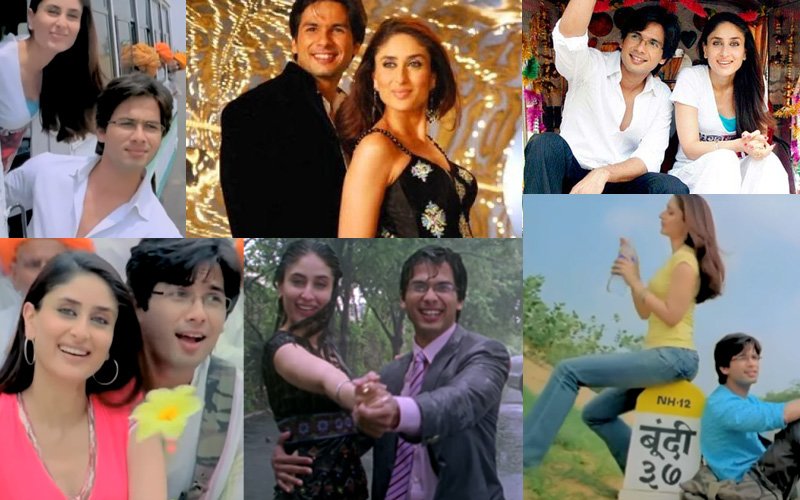 I have lost the count of the times I have seen Jab We Met. My craze for this Shahid-Kareena starrer was to an extent where I started dressing-up like Geet (Patiala with a T-shirt).

The songs of the film were played in every wedding; every frame of the movie is worth remembering and inspiring for the youth. Shahid Kapoor aka Aditya Kashyap became every girl's desire, I was no exception!

The film had so many fun moments that it's just impossible to forget them! Till date, I can recite the dialogues of the film as they are. Jab We Met was a perfect amalgamation of emotions, comedy, drama, romance, and most importantly it gave us a lot of life lessons:

1. DO THINGS WHICH MAKE YOU HAPPY


Image Source: memsaabstory

Aditya (Shahid) was fond of music, but as he was a businessman, he could not take out time to pursue his passion. But, after he met Geet (Kareena), he realised what importance music had in his life and gave it a shot!

2. SPEAK YOUR HEART OUT-ALWAYS COMMUNICATE

Remember how Shahid feels when he flushes out the picture of his ex-girlfriend who marries someone else. Well, it's really important to speak to someone, share your concerns and at the same time listen to others worries as well. As Geet says, just keep blabbering #NoFilter!

3. OWN YOUR DECISIONS!


Image Source: sweetpics

I completely stand by what Kareena tells Shahid when she is planning to elope from her house. Geet believes in taking decisions that your heart says you should and own them completely. Later on, 'Do not blame anyone for that decision'!

4. LOVE THY SELF! I LOVE YOU STARTS WITH 'I'!


Image Source: finspi

Kareena Kapoor's career's most famous dialogue- 'Main Apni Favourite Hun!', do we need to say anything more?

5. IT'S OK TO BE CONFUSED,IT'S OK TO NOT KNOW IT ALL!


Image Source: indiaopines

Leave it on God! Believe in your instincts, answers will just come by. Just the way in the end, Kareena realises she loves Shahid Kapoor and the famous kiss takes place between the two!

6. ELDERS ARE NOT ALWAYS RIGHT!


Image Source: saumyatandon & daramemon


Age does not mean more wisdom or maturity! But do respect and listen to them.

7. BEING THOUGHTFUL OF OTHERS


Image Source: gazabpost

"Batao tumhe main kaisi lagti hun? Achi Lagti hun?Fataak? Mast? Agar tum mujhe like karte ho, toh meri sister ko bhi like karoge! Roop, meri Cousin. Bilkulll meri jaisi hai"

She alights from the train to help Shahid Kapoor. She misses her train. She loses her luggage. She lands up in a completely awkward situation with a bunch of strangers at a shady station. But in all this mess, she still manages to find an apt guy for her cousin Roop!

8. BE PRACTICAL, DON'T CARE ABOUT BEING JUDGED


Image Source: memsaabstory

Entering a low budget hotel called 'Descent' and then bargain like no one is judging you is Geet's way of teaching us how you can look extremely innocent and adorable in the most awkward moment!

It didn't matter if the reception guy judged her, Geet ensured that "Hum room per ghante ke sahaab se hi lenge!"


9. BREAK-UP WITH A SWAG!


Flush the picture and abuse your Ex were some of the famous fixes to get over a break-up!

10. DON'T STOP LIVING YOUR LIFE AFTER A RELATIONSHIP ENDS


Image Source: oddpad

Getting dumped by your partner and thinking of ending your life is not a solution! Just like Shahid Kapoor found inspiration in Geet and ultimately became like her-fun, outspoken, living life to the fullest! Don't settle for what comes your way. Get out of it and find 'yours happily ever after'!


Thumbnail Image Source: youtube/t-series