I think you'll commit a cardinal sin if you don't see Zee Studios, Aamir Khan and Kiran Rao's latest offering Secret Superstar, directed by a gem called Advait Chandan.

At least 15 scenes refuse to go away from my mind and eyes and I bet they'll stay there for a long time to come.

There are many, many more and the list below is just the tip of the iceberg:

1. Zaira's mother Meher Vij telling her hide the laptop when her father returns from office and she dancing away signalling with her hand that she does not care- is a treat.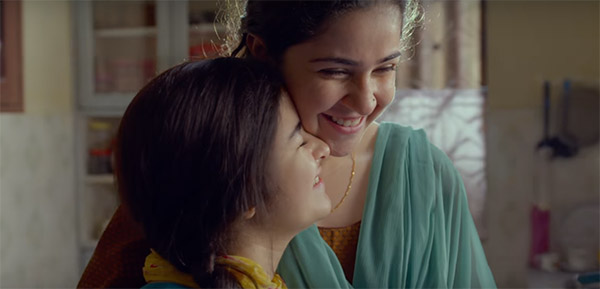 A Still From Secret Superstar

2. Zaira climbing the school wall and telling Chintan 'I also love you'- will bring a big smile on your face.

3. Meher flying into a rage when she learns that Zaira had gone to Mumbai without informing her- is something that every parent will identify with.

4. Zaira's father Raj Arjun asking Meher about her necklace, the expressions of the mother and daughter after they open the cupboard and pretend to search are priceless.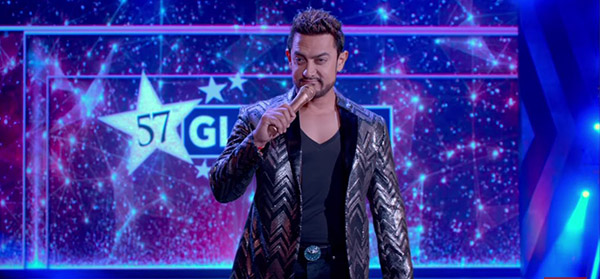 A Still From Secret Superstar

5. Aamir taking Zaira to a Family Court Specialist lawyer Mona Ambegaonkar and flirting with the receptionist; his histrionics cannot be matched, especially the way he tells the receptionist with his right hand that they should remain in touch on the phone. You wonder what this man is made of.

6. Aamir calling Ambegaonkar TWICE in 2 min, his voice modulation and dialogue delivery at its feverish best- and you can bet your last shirt that this man is made of something we don't know.

7. Zaira's last day in school and Tirth making herculean efforts to spend more time with her, when eventually her mother says, 'Dad is not at home. You two can go out together today'- will make you do a 'V'.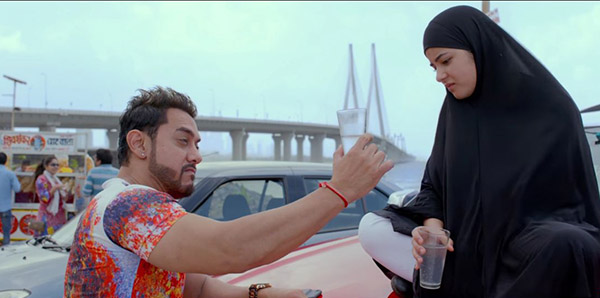 A Still From Secret Superstar

8. Zaira blushing and writing on Tirth's hand that her laptop's password is Chintan (his name in the film) will take you back to your school and college when you wrote something on your special boy/girl's hand.

9. Aamir facing the media and brushing off the details of why he lost his divorce case against his second wife, is outrageously hilarious.

10. Tirth telling Zaira that he wants to accompany her from school till her building because he has a certain friend Jignesh who stays in the same building, will make you howl with laughter, and his immediate confession that he thought that every building in Baroda would have a Jignesh will make you laugh whenever you think about it.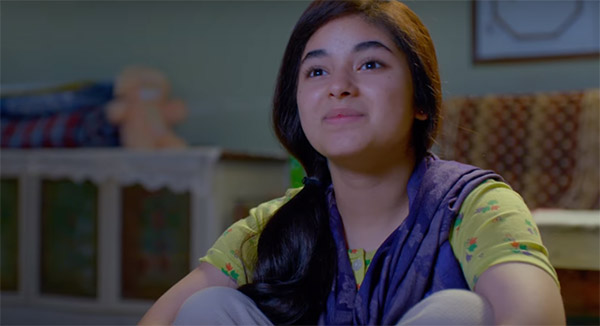 A Still From Secret Superstar

11. Zaira's granny revealing to her that her father told her mother to abort her when he learnt that she was carrying a female foetus turns the story on its head- a feature which is sorely absent in most films of today.

12. Zaira confronting her mother and telling her that she is being a 'stupid' and a 'coward' in continuing with her marriage, is perhaps as pivotal to the story as Padmini Kolhapure slapping Rishi Kapoor in Prem Rog.

13. The near-climax scene at the Mumbai airport calls for whistles, Meher steals the show and Raj Arjun is not far behind.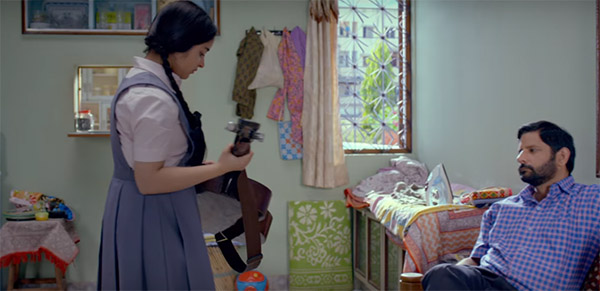 A Still From Secret Superstar

14. Zaira throwing her laptop- Daddy knows worst- will break your heart into pieces.

15. The climax scene at the Glamour Awards will not make you emotional if you don't have a heart.




Image Source: Youtube/Zee Studios