22 Years Of Kuch Kuch Hota Hai: Here's Why Shah Rukh Khan And Kajol Starrer Will Always Be Everyone's All Time Favourite #RahulAnjaliForTheWin
As Rani Mukerji, Shah Rukh Khan and Kajol starrer Kuch Kuch Hota Hai completes 22 years of it release, take a look at the times when Rahul and Anjali gave us major BFF goals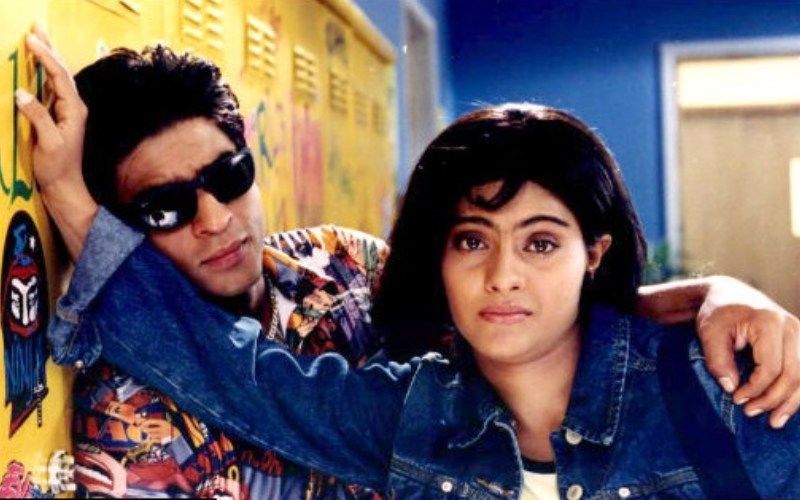 'Rahul Anjali Ka Firse Jhagda' - we heard this dialogue so many times in the movie, right? There's something special about Rahul and Anjali's friendship that anyone and everyone can relate to it, even now! Even though Karan Johar taught us ki 'Pyaar dosti hai', we still loved the foundation of friendship. We have seen so many films on a guy-girl friendship but nothing stands out like Rahul and Anjali's friendship which is far more superior than anything. If you're a 90s kid, then we are sure Kuch Kuch Hota Hai will hold a special place in your heart.
Well, as Rani Mukerji, Shah Rukh Khan and Kajol starrer completes 22 years of its release, take a look at the times when Rahul and Anjali gave us major BFF goals that will not only strike a chord with you but it is relatable to the next level. Take a good scroll here and reminisce about your friendship with your male or female best friend.
1. They Were Always Honest With Each Other: No matter how much you 'cheat,' the other person will call you out.
2. The Always Did Cute And Silly Things Together: Even though they will not accept it in front of each other initially, they will later still do that silly stuff together. Well, that's what friends are for, right?
3. They Fight Like Cats And Dogs: What's friendship if there's no fights and drama! Rahul and Anjali fight like cats and dogs but also ensure to let bygones be bygones and become yaars again.
4. They Were Also Each Other's Best Wingman: Before Anjali developed a feeling for Rahul, she was a good wing woman.
5. They Could Always Make Each Other Laugh: When they know each other inside out, only they can know when and how to make each other laugh.
6. They'd Make Dramatic Gestures To Make-Up After A Fight: Sometimes friends go a little overboard to make-up after all a little drama is needed in every friendship na?
7. They Take Care Of Each Other's Family Like Their Own: In fact, they are considered to be a family member, hence a little concern and take come along with it.
8. (Sometimes) Their Friendship Turned Into Love: Well, this doesn't have every time with everyone. But what would be better than to have your best friend as your love who knows you inside out.
These are the special things we love about Rahul and Anjali's friendship, what's your takeaway?
Image source: Dharma Productions