9 Most Memorable Films Of Rajinikanth
Rajinikanth, born Shivaji Rao Gaekwad, turns 65 today. The 'Thalaiva' (supreme leader), who enjoys mammoth fan following not just in India but across the globe, is a shining example of how stardom has no barriers. Today, on the occasion of his birthday, SpotboyE brings you 9 of Rajini's most memorab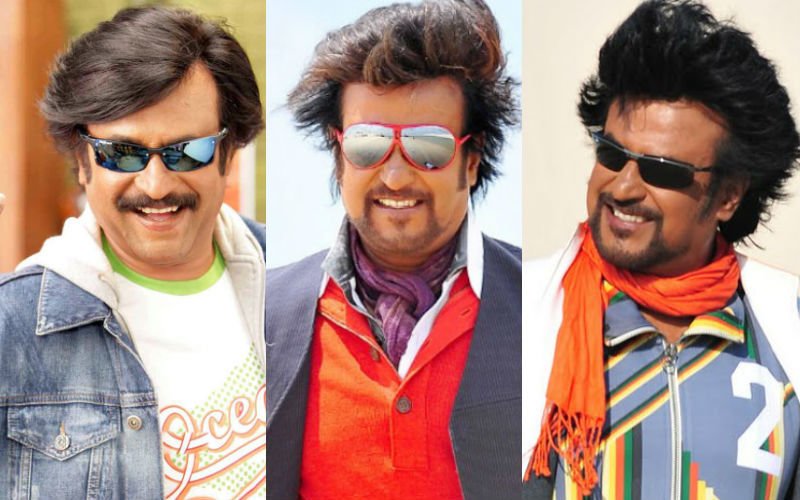 Rajinikanth, born Shivaji Rao Gaekwad, turns 65 today. The 'Thalaiva' (supreme leader), who enjoys mammoth fan following not just in India but across the globe, is a shining example of how stardom has no barriers. Today, on the occasion of his birthday, SpotboyE brings you 9 of Rajini's most memorable movies. Read on:


1. APOORVA RAAGANGAL (TAMIL)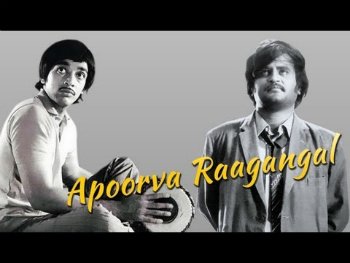 Image Source: Apoorva Ragangal/ JUKEBOX
This 1975 K. Balachander film marked Rajinikanth's big-screen debut. Kamal Haasan was the hero in the movie, which had Rajini in a negative role. He played the heroine's abusive husband and his performance was appreciated . The film turned out to be controversial as it explored relationships between couples with huge age differences.

2. BAIRAVI (TAMIL)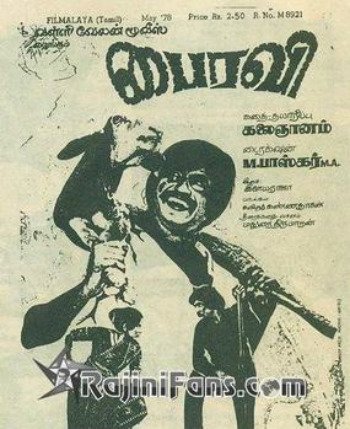 Image Source: RajiniFans

Made in 1978, this is the first Tamil film that had Rajinikanth as a solo hero. It also earned him the 'Superstar' title. The movie is a heart-wrenching tale of two separated siblings Mookaiyah (Rajini) and Bairavi (Geetha).
3. SRI RAGHAVENDRAR (TAMIL)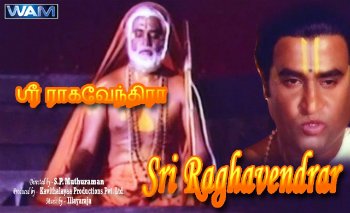 Image Source: youtube/sriraghavendrar
This film is important for two reasons. First, it's number one on Rajini's list of his favourite movies. Also, it marked his 100th outing. Made in 1985, it had him playing Hindu saint Raghavendra, who is his spiritual guru. The film, however, tanked at the box-office.

4. BLOODSTONE (ENGLISH)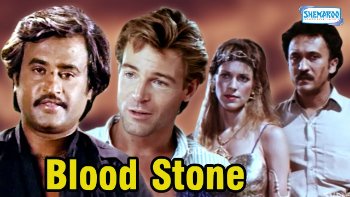 Image Source: youtube/BloodStone
Made in 1988, this Ashok Amritraj-produced film features on this list because, it's Rajinikanth's ONLY English film till date. The movie, shot in South India, was a huge box-office hit and also garnered positive reviews. The story revolved around a mythical ruby called, obviously, the Bloodstone.
5. THALAPATHI (TAMIL)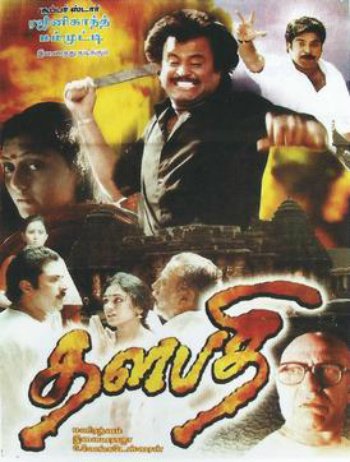 Image Source: snipview
This 1991 Mani Ratnam movie saw Rajini uniting with Malayalam superstar Mammootty. A gangster drama, it's loosely based on the friendship between Karna and Duryodhana, two prominent characters in the Hindu epic (Mahabharata). The film won both box-office success and critical acclaim.
6. MUTHU (TAMIL)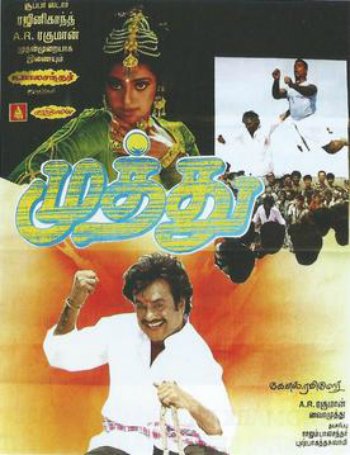 Image Source: vebidoo
Muthu, made in 1995, was the first Indian movie to become a bumper hit in Japan. It earned him a huge fan following in the country. An official remake of the Malayalam film Thenmavin Kombathu, it had Rajini paired with South beauty Meena. The movie also has some superhit tracks composed by A.R. Rahman.

7. SIVAJI (TAMIL)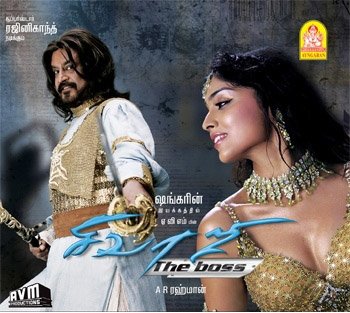 Image Source: kollywoodtoday
This 2007 film owes its title to Rajini's original name -- Sivaji Rao Gaekwad. One of the highest-grossing Tamil films, it became a huge hit in India and abroad. Rajini played the title character in this film. It showed him as a US-returned software specialist, who wants to serve the poor in his motherland. The story revolves around how he takes on the corrupt system. The movie was also made in Hindi.
8. ENTHIRAN (TAMIL)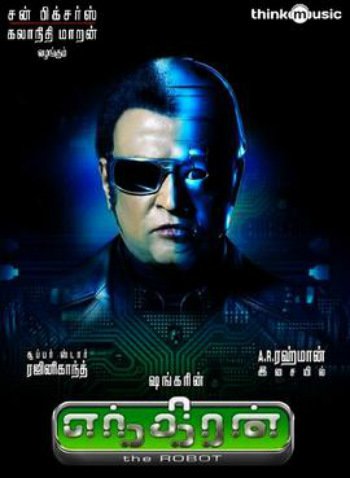 Image Source: taringa
This science fiction film, made in 2010, has Rajini in twin roles -- as a scientist and the robot he created. The movie, which also stars Aishwarya Rai, was dubbed in Hindi and titled Robo. The film won Rajini a lot of applause for his performance. The film won two national awards.

9. KOCHADAIIYAAN (TAMIL)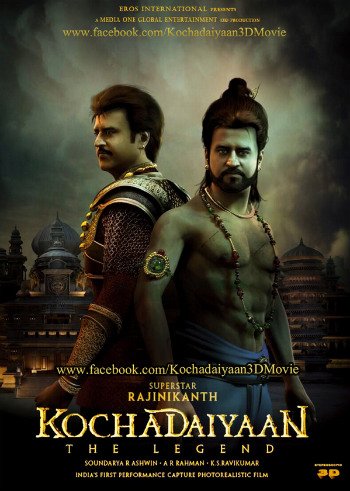 Image Source: diridro
Rajini's daughter Soundarya has directed this 2014 historical fiction film. It's India's first photorealistic motion capture film. Rajini played three roles in the movie, which also starred Deepika Padukone. It was dubbed in five additional languages -- Hindi, Marathi, Telugu, Bangla and Punjabi. The movie faced criticism for discrepancies in animation.
Which of these is your favourite Rajini movie? Or, is it any other? Share your choice in the 'Comments' section below. You can also tell us on
facebook.com/SpotboyE
and
twitter.com/SpotboyEtheshow
with #FavRajinimovie.
Thumbnail Image Source: chennai365, imgkid & indya101