Born as Muhammad Yusuf Khan in Peshawar, Pakistan, he turned to acting with screen name, Dilip Kumar Having humble beginnings in life, he went on to become one the biggest stars of Hindi Cinema and ruled as the leading man for over six decades. It is a feat which has rarely been achieved by any actor, not just in India but across the globe.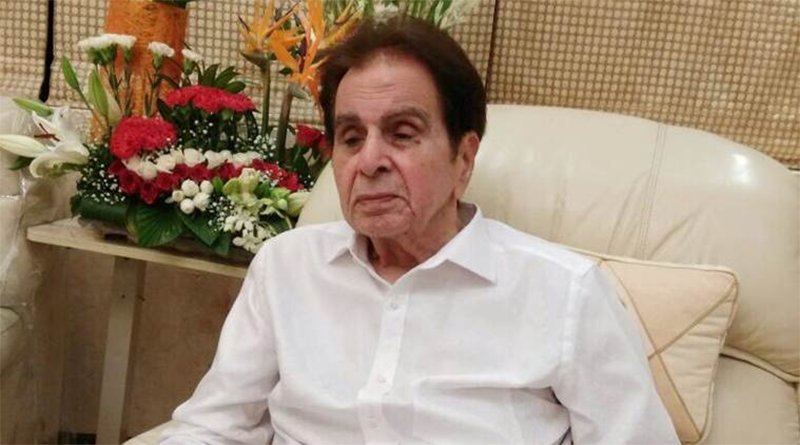 He began his career in 1944 with the film, Jwar Bhata produced by Bombay Talkies. At that time, no one imagined that the young actor will become one of India's biggest stars.
Dilip Kumar developed his own style of dialogue delivery, and the intensity that he brought to emotional scenes earned him the moniker of 'Tragedy King'.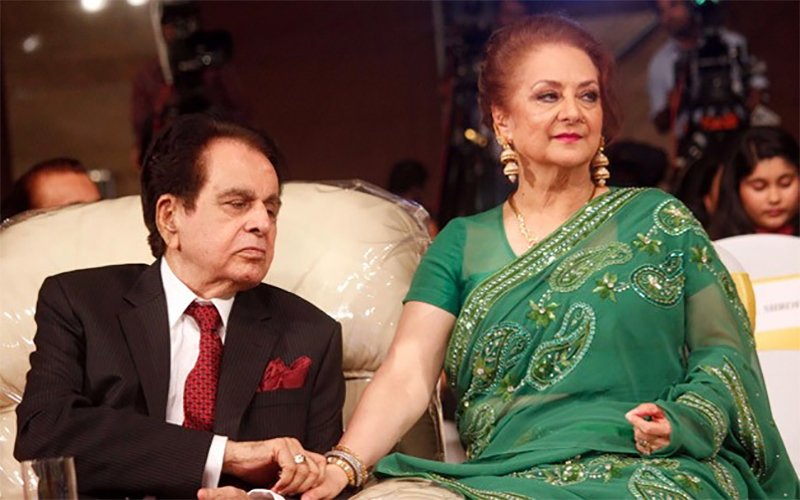 He went on to win not just 9 Filmfare Best Actor awards but the second highest civilian award in India, Padma Vibhushan, and the highest civilian award in Pakistan, Nishan-e-Imtiaz.

This year, the legend is not celebrating his special day on a large scale. It might just be a small family affair with his beloved wife Saira Banu, who took to social media to inform her plans for Dilip Saab's birthday. "He loves biryani and that will be made for him but I will give him only little as he is unwell. He is also fond of vanilla ice cream, I will ask the doctors if we can give him a little bit of that too. Then we will have a birthday cake," Saira Banu wrote.

Message from Saira Banu: On Dilip Saab's birthday, as we get together as a family with Saab's brothers, sisters, relatives and some close friends, my thoughts reach out to all the wonderful fans and well wishers for the duas and prayers for Dilip Saab. A million thanks. 1/n

— Dilip Kumar (@TheDilipKumar) December 10, 2017
2/n What are we planning for the birthday, I am being asked repeatedly. Well, for those who don't know what we have been doing every year-it's a day when our residence turns into a gorgeous fairyland with flowers and floral arrangements from loving visitors which means a lot.

— Dilip Kumar (@TheDilipKumar) December 10, 2017
3/n Every year on Saab's birthday our house is open all day for friends and family to come and spend quality time with Dilip Saab. But tomm. will be bit restricted as doctors have advised Saab to be protected from any infection.

— Dilip Kumar (@TheDilipKumar) December 10, 2017
4/n If you have read Dilip Saab's autobiography you would be familiar with his quote.... that the warmth of the clasp of the hand of strangers who approach him to tell him how much they liked his work is bigger than any award for him. God bless all of you.

— Dilip Kumar (@TheDilipKumar) December 10, 2017
Also Dilip saab's Twitter handle had a new picture of the actor from last night.
Despite his birthday being a low key affair this year, it's a ritual for all the big names of B-Town to drop by and wish him good health.

Amitabh Bachchan, Dharmendra, Jeetendra, Anil Kapoor, Jackie Shroff, Shah Rukh Khan, Aamir Khan, Salman Khan, Akshay Kumar, Ajay Devgn and many others try to come over and wish the legend. Now that
Dilip saab is back home and doing well after a brief hospitalisation due to Pneumonia
, we hope to see a good gathering of celebs this evening at his bungalow.
T 2737 - Two maestros ! Iconic picture .. Raj Kapoor and Dilip Kumar making music !! Love and admiration .. for their immense contribution to Indian Cinema pic.twitter.com/actUtiE4Wj

— Amitabh Bachchan (@SrBachchan) December 10, 2017
My father always referred to @TheDilipKumar ji as Yusuf Saab...Here they are together, the two great influences in my life in one frame! Wish you a very happy birthday Dilipji! I grew up watching your films & your friendship with my father & both were inspirational! Lots of love! pic.twitter.com/ELppKZkLgU

— Anil Kapoor (@AnilKapoor) December 11, 2017
Before we conclude, here's a compilation of some of Dilip saab's most memorable songs, which are still fresh in our minds.