DIWALI SPECIAL: Bollywood Celebs - Ranveer, Parineeti, Vaani - Share Their Fondest Diwali Memories!
Diwali is a festival of lights, sweets and some beautiful memories. Bollywood celebrities - Ranveer Singh, Parineeti Chopra, Vaani Kapoor go down the memory lane and relive their Diwali moments...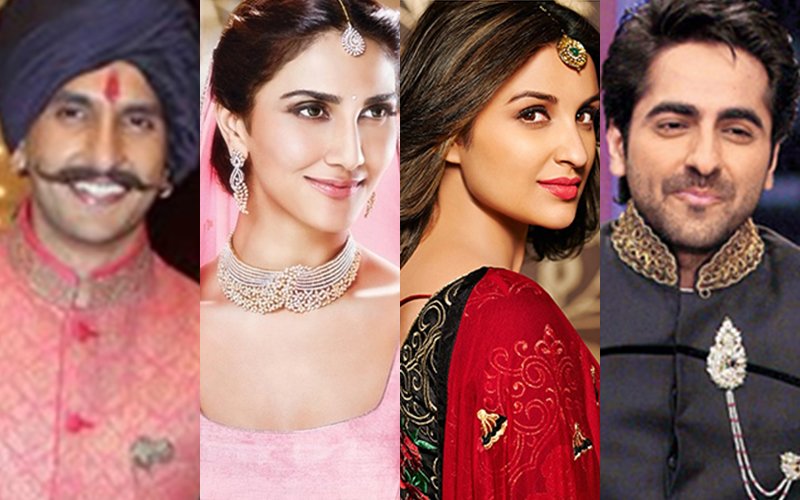 Diwali is arguably year's best festival. It is when the best movies release, big 'moolahs' are earned and everyone is out and about in a fun mood. Of course, Bollywood is not untouched by the festive spirit. That's why SpotboyE.com thought of finding out about some of Bollywood celebs' fondest Diwali memories.



Image Source: themarkerpost

Ranveer Singh is a hard-core family guy when it comes to celebrating Diwali. His fondest memories are of his Nani's place where everyone from his family would come in and celebrate.



Image Source: latesthdwallpapers

On the other hand, Parineeti Chopra loves to burst crackers with the whole family.



Image Source: sareepix

A similar memory is shared by Vaani Kapoor, who regrets ruining the environment, but cherishes her memories of bursting crackers with the family. The card sessions with her cousins, dad and his friends top Vaani's memory list. However, Vaani admits that she has now sobered down and no longer celebrates Diwali with crackers.



Image Source: jattdisite

Ayushmann Khurrana had some driving around to do during Diwali. He remembers driving in and around Chandigarh, Panchkula and Mohali distributing gifts to his and his father's friends.



Image Source: getahead

Hunky model turned actor Freddy Daruwala remembers family and friends coming together at his palace and having a card party, indulge in a feast (he has a sweet tooth). Freddy especially likes how the festival breathes in the energy and spirit to chase his dreams the rest of the year.



Image Source: junglekey

Adhyayan Suman remembers how his mom decorates the entire house with rangolis and yellow flowers, which depict Diwali. The house is filled with diyas and the kitchen is overloaded with goodies, so much so that they last for weeks thereafter.



Image Source: punjabigram

Page 3 actress Tara Sharma loves spending time with her family and relishing yummy festive food. She also likes dressing up her kids in Indian clothes. Donating to the lesser privileged is a regular practice for her.

So, these were few of the Diwali memories of our Bollywood celebs which make the festival special for them.


Thumbnail Image Source: themarkerpost, latesthdwallpapers, sareepix and jattdisite