Happy Birthday, Shah Rukh Khan: 10 Quotes Of King Khan Which Will Never Go Out Of Fashion
When Shah Rukh Khan talks, the world listens. His speeches and interviews are many a times laden with quotes. Today, as he turns 53, let's have a look at some of his most popular one-liners in recent times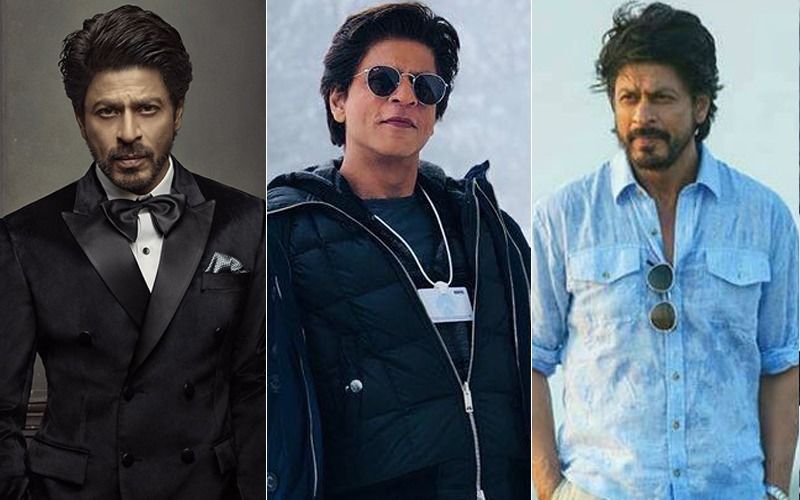 Shah Rukh Khan is an idol for a lot of people. Struggling actors look up to him as an inspiration. His wisdom has, of course, come with experience. No wonder SRK always has one-liners to share during his speeches and interviews.
King Khan is at a point where a person from outside the film industry always dreams to be. With no background or backing from anyone in the industry, he has gone ahead to rule the hearts of billions across the globe. He has made a mark for himself globally and people all over look up to him for motivation. READ: Shah Rukh Khan Celebrates 53RD Birthday With Gauri Khan, Kids & Fans
Whenever he interacts with his fans or even on social media, SRK dishes out some memorable quotes. Today on his 53rd birthday, we give you his most recent takes on life. Check it out:
Success is not a good teacher. Failure makes you humble.



The only person you are destined to become is the person you decide to be.



Success and failure both are part of life. Both are not permanent.



It's ok to be confused. Confusion is the route to all clarity in the world.



I know it's very idealistic and utopian, but I believe we need to just let everyone not be judged in terms of religion, groups, or nations or regions.



Unless you live by the heart, none of your work will truly translate into the splendour that life is capable of unfolding in front of you.



Think of every job you do as the first one. So, you have to get it right or you won't be able to impress everyone.



Life begins when we decide it's going to begin for us.



I walk, I run, in the direction of my dreams. Things change along the way, people change, I change, the world changes..even my dreams change.



Your creativity will be the only thing that will keep you inspired and satisfied. Honour it to the end, whatever it may be.

As a return gift for all his fans, this birthday, SRK has decided to release his upcoming movie Zero's trailer today. As a build up to the trailer, he released couple of posters of Zero yesterday, which went viral on social media. In the posters, Anushka Sharma's friendly chemistry and Katrina Kaif's romantic moment, both, are making fans long for the trailer even more.
SpotboyE.com wishes Shah Rukh Khan a 'Very Happy Birthday'.


Thumbnail Image Source: nettv4u, desktopwallpapershd, vk, m5zn & anandabazar