Hema Malini Birthday Special: 7 Iconic Films Of Bollywood's Dream Girl
Age is just a number for this gorgeous actress, who celebrates her 70th birthday today. Action, drama, dance - she has done all of it with grace and perfection. Here's taking a look at some of her iconic roles through the years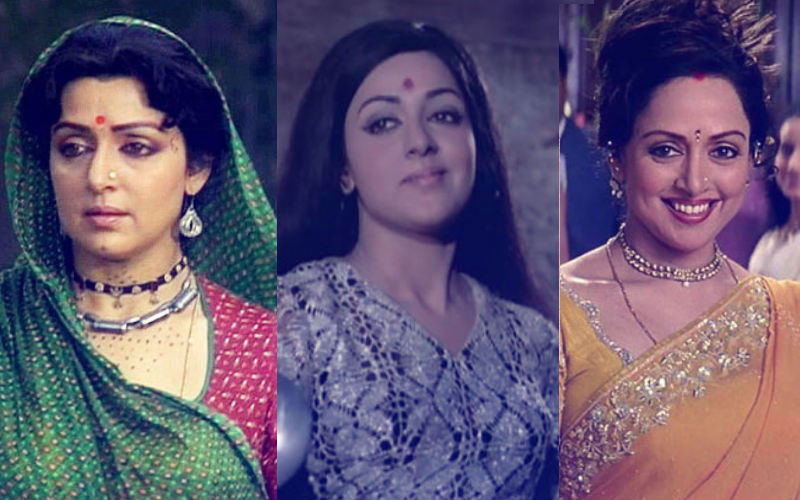 Hema Malini has been growing even more beautiful with age. When she began her filmy journey, it was her beauty that charmed her fans, but soon enough, people all over were talking about her brilliant performances. Starting right from the late 1960s, she slowly and steadily surpassed the other heroines of that era and by the mid-1970s she had become the numero uno. Her good looks coupled with her superb dialogue delivery and nuanced emotional performances were winning hearts everywhere.
From Raj Kapoor to Amitabh Bachachan and from Rajesh Khanna to Dharmendra, she had worked opposite every leading man of that generation. She was one of the very few actresses for whom characters specifically started being written. Her portrayals onscreen were not only loved by millions but even appreciated by the critics. She had won over hearts not only in India but even globally. Some of these performances have remained etched in our memories. Today as the actress celebrates her 70th birthday, let's go down memory lane and have a look at 7 of her most iconic performances over the years.
Lal Patthar (1971)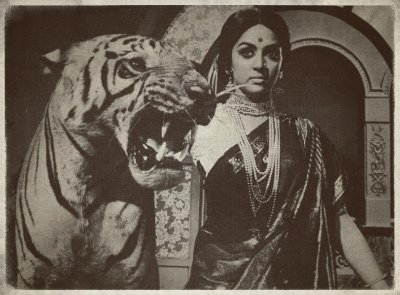 Hema Malini In A Still From Lal Patthar
In Lal Patthar, there is an unforgettable scene where Hema stands menacingly next to a mounted tiger. She played Madhuri, an unlettered adivasi woman in the movie, which was directed by Sushil Majumdar. Hema invested this character with a screen presence that made her almost an elemental tigress of sorts.
Seeta Aur Geeta (1972)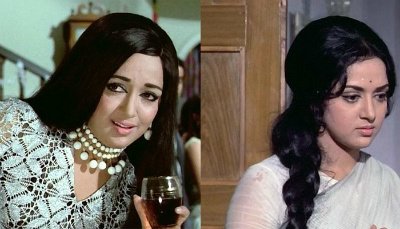 Hema Malini In A Double Role In Seeta Aur Geeta
Hema took up the challenge of essaying a double role in this film. One of her best movies for sure. She essayed Seeta and Geeta - both portrayals with ease and style. Her simplicity (Seeta) garnered sympathy. Her comic timing (Geeta) was flawless.
Sholay (1975)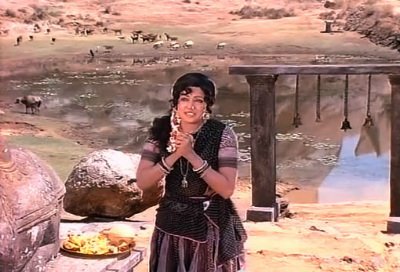 Hema Malini In A Still From Sholay
"Yoon ki, yeh kaun bola?" is one dialogue no Hema fan will ever forget. She played a bubbly, fiery woman in this iconic film by Ramesh Sippy. Hema is still known for her character, Basanti.
Dream Girl (1977)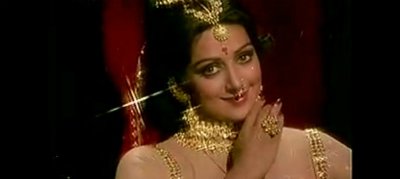 Hema Malini In A Still From Dream Girl
With this film, Hema became the rising star of Bollywood. She played five different characters in the movie, which also cemented her status as Bollywood's 'Dream Girl'. She was first given the title after she starred in the Raj Kapoor film, Sapno Ka Saudagar (1968), which was her debut.
Satte Pe Satta (1982)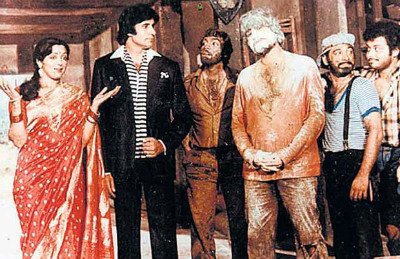 Hema Malini In A Still From Satte Pe Satta
Hema played Indu with perfection. Not only was her comic timing great, she also showed the maturity her character demanded.
Rihaee (1988)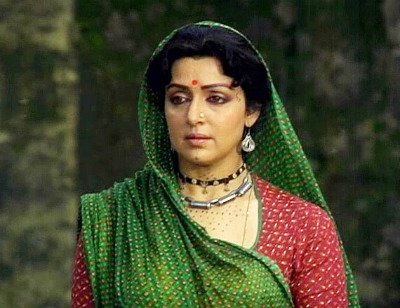 Hema Malini In A Still From Rihaee
Hema gave a touching performance in this Aruna Raje film. Her bold kissing scene with Vinod Khanna also became the talk of the town.
Baghban (2003)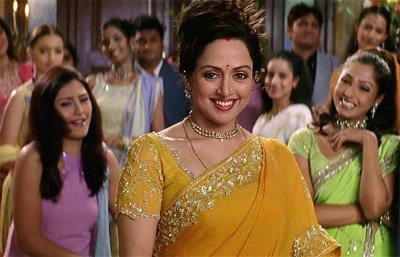 Hema Malini In A Still From Baghban
With Baghban, Hema proved that her beauty and talent are ageless. Romance, grief, warmth -- she brought to life every aspect of her character. The film saw her paired opposite Amitabh Bachchan, with whom she has delivered many a hit.
SpotboyE wishes the super talented Hema Malini a 'Very Happy Birthday.'
Image Source: filmimpressions, lmt-lss, fillum, oxu.azstatic