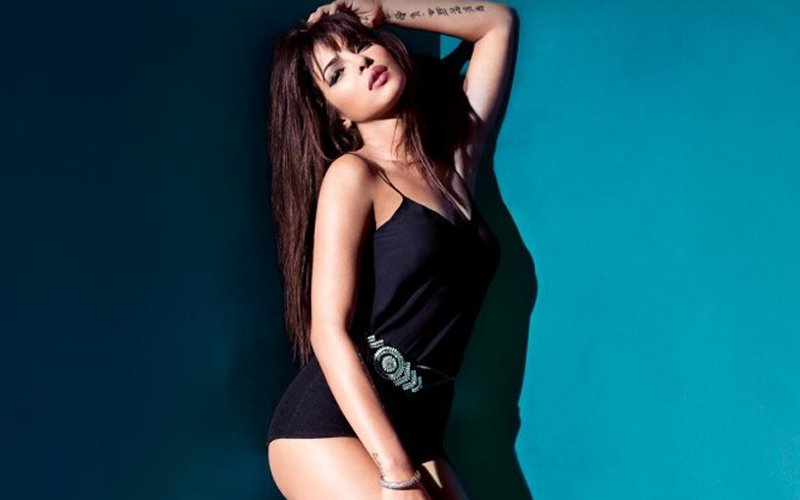 Priyanka Chopra, who turns 34 today, has grown from humble beginnings to become one of the biggest celebrities across the world. In the past couple of years, she has not only given superb performances in Bollywood (Bajirao Mastani, Mary Kom), but also has gone ahead to become Bollywood's best brand ambassador in Hollywood.
Here are 10 instances which prove that PeeCee is doing everything that defines a Hollywood star.
Singles
Image Source: ohdope
Priyanka is the first actress from Bollywood to come up with her own Hollywood singles. In My City, Exotic and I Can't Make You Love Me have all been chart busters globally.
Quantico
Image Source: twitter/priyankachopra
Not many Bollywood actresses can boast of being a lead actress in a Hollywood TV series. Playing an FBI agent Alex Parrish in Quantico has taken Priyanka into the homes of millions of people globally.
Oscars

Image Source: twitter/priyankachopra
Who apart from Priyanka has ever presented an Oscar award at the coveted Academy Awards? Well, she is the only one from Bollywood ever to achieve this feat.
Time Magazine Cover
Image Source: twitter/priyankachopra
Priyanka is one of the very few Indians to have graced the cover of Time Magazine. Not just that, she has been on the cover of 5 international high profile magazines in just one month - Maxim in the USA, Krimi in Germany, Sete in Italy, Women's Weekly in Malaysia and the famous InStyle magazine.
People's Choice Award
Image Source:
twitter/priyankachopra
Priyanka is the only Indian to have ever won an award at the People's Choice Awards. It's one of the most coveted awards for any celebrity to receive as it's voted solely by the audiences and there is no jury involved. She won the Best Actress in a new TV Series award for her role in Quantico.
Baywatch
Image Source:
instagram/therock
Grabbing a prime role in a big film as Baywatch hasn't been achieved by many Indian actresses before. She is sharing screen space with Hollywood biggies like Dwayne 'The Rock' Johnson, Zac Efron, Pamila Anderson and David Hasselhoff. The film is set to hit theatres on May 19, 2017.
White House Correspondents' Dinner
Image Source: gotceleb
Very rarely has an Indian actress been invited to dinner by the President of US. Priyanka achieved this feat this year when she met Barack Obama and his wife, Michelle, at the White House Correspondents Dinner.
International Talk Shows
Image Source: nbc
Getting invited to the Jimmy Fallon Show and Tonight Show with Jimmy Kimmel, are something that every Hollywood star dreams of. Priyanka not only got invited there this year, she even rocked at some of the fun segments, where she gave it back to the hosts in a delightful banter.
Trending on Google Global
Image Source: nytimes
With the advent of social media, trending on Google is something that is considered really big for a star's popularity. Priyanka was not trending on the Entertainment section or the India section, she was trending globally on the 2nd spot for her Oscar look, earlier this year. She was beaten only by Leonardo DiCaprio.
Guess Advertisement
Image Source: fashionel

Indian actresses have been the face of International brands, but only when they launch their India segment. However, Priyanka managed to star in an international advertisement for Guess.


Thumbnail Image Source: bigpic