Hindi films are practically incomplete without 'kutta dialogues'. SpotboyE.com brings you 10 famous lines which prove that dialogue-writers really need to think beyond dogs.
Yaadon Ki Baaraat(1973)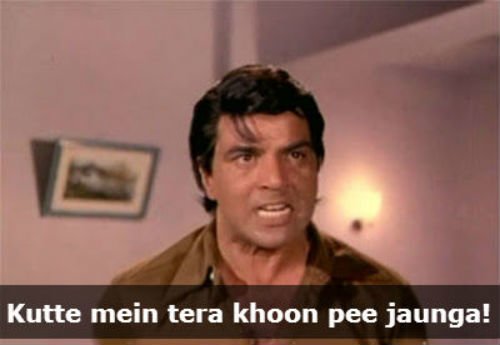 Remember Dharmendra's famous dialogue?
Sholay (1975)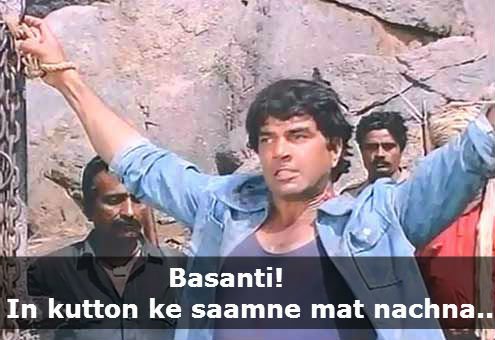 Anybody else noticing a pattern in Dharam paaji's dialogues?
Marte Dum Tak (1987)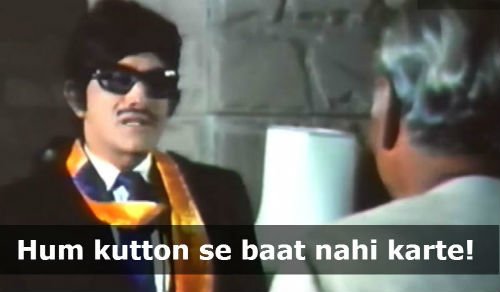 Duh! Like they would ever talk!
Ghatak (1996)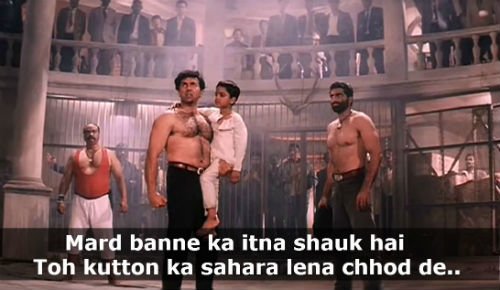 We never knew that dogs can help you be a true 'mard'.
Ghatak (1996)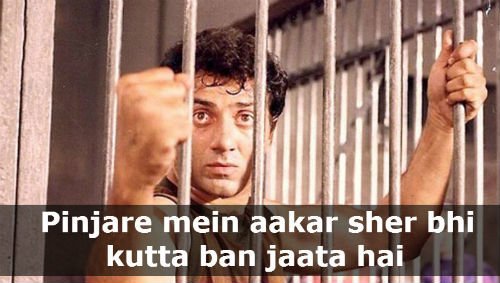 Talk about drama!
Hero No. 1 (1997)
We all know what love can do.
Singham (2011)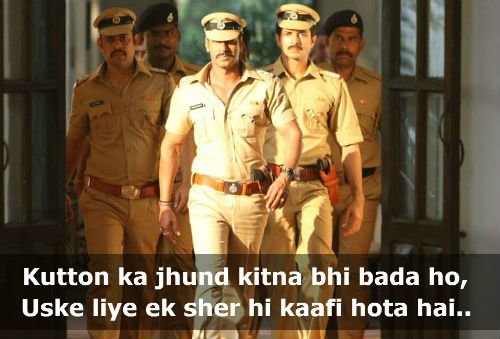 Now, we're pitting dogs against lions. Phew!
Ready (2011)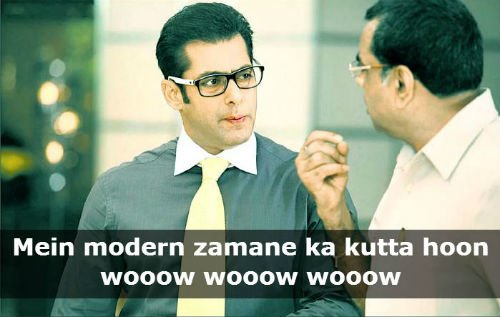 The less said, the better.
Pyaar Ka Punchnama (2011)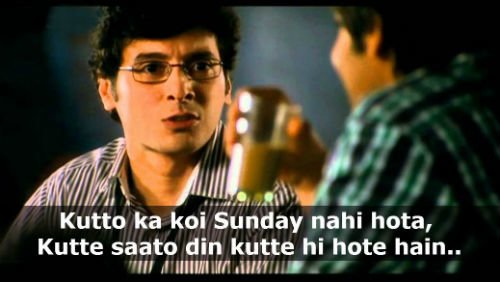 Umm...isn't that obvious? It's like a man turning into a woman for the weekend!
Entertainment (2014)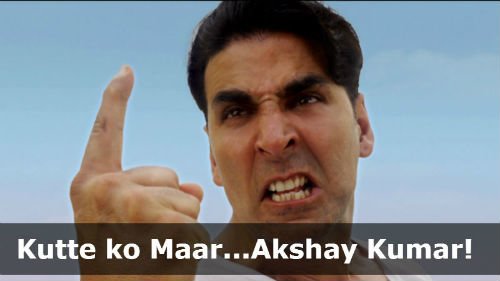 Did this really happen?
Did we miss any dog-related dialogues? Tell us in the comments section below.