Meena Kumari Birthday Special: A List Of Films That Celebrate The Legend Who Died Way Before Her Time
Meena Kumari passed away when she was only 39, just months after the release of the immortal Pakeezah. Here's looking at Meena Kumari's ten best films, which make us miss her even more.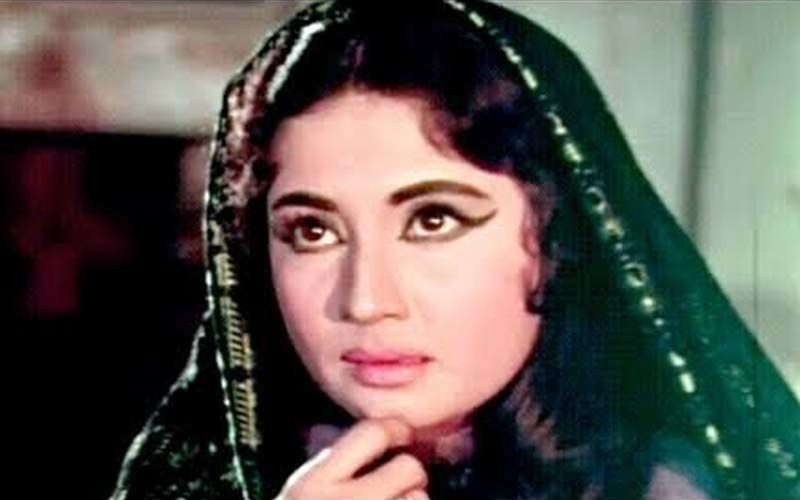 Had Meena Kumari for long, she would have probably not been anointed a legend - because in this country, we iconise and idolise only the dead. Meena Kumari passed away when she was only 39, just months after the release of the immortal Pakeezah. Having started as a child artiste, she left behind a large number of films. But her mythical reputation rests mainly on the two films - Sahib Bibi Aur Ghulam and Pakeezah.
Here's looking at Meena Kumari's ten best films, which make us miss her even more.
BAIJU BAWRA (1952): Achingly young and fragile, Meena Kumari as the Mughal musician Baiju's adoring beloved Gauri was filled wih a youthful tenderness seldom seen in any of her heavy-lidded existentially burdened roles later. Though the focus was on her co-star Bharat Bhushan Meena made a space for herself. This film made her a star.
PARINEETA (1953): The first of the many Hindi adaptations of Saratchandra's timeless novel features Meena as the girl next door in love with the Zamindar's son Ashok Kumar. Ashok Kumar later declared he taught Meena Kumari many of the nuances of camera-centric exultation. Even if true, she outdid her formidable co-star by a wide margin. Sulakshana Pandit, Rekha and Vidya Balan later played the same role. Far less effectively.
DAAERA (1953): Long before Pakeezah, Kamal Amorhi, who was Meena's husband, carved this experimental drama about a young woman married to an old man. The film's stark black-and-white cinematography captured the timeless actress in all her evocative splendour. Meena was seldom more tragic and doomed.
SHARDA (1957): A shocker and the most underrated film of the actress' career, Sharda, the only film to bring superstars Raj Kapoor and Meena Kumari together features her as his mother! That's right, stepmother. To begin with the two are in love. But Meena ends up marrying Raj's father. Their feelings for each other refuse to die. A brilliant ahead-of-its-time film directed by the formidable L V Prasad. Must watch.
BHABHI KI CHUDIYAN (1961): A timeless tear jerker directed by Sadashiv J Row Kavi, the film is the quintessential Meena Kumari vehicle featuring her as the all-sacrificing matriarch who brings up her husband's orphaned nephew as her own child, only to get into a tug-o-war with the boy's wife (Seema Deo) later in life. The image of Meena watering the Tulsi plant as Lata Mangeshkar sings 'Jyoti kalash chalke' lingers.
SAHIB BIBI AUR GHULAM (1962): Words fail all analysis of Meena Kumari's performance as the neglected alcoholic wife of a Zamindar who forges a strange empathetic bond with her Man-Friday Guru Dutt. Meena's terrifying desolation and loneliness accentuated by Geeta Dutt's Koi door se awaaz de chale aao reverberates across generations.No further proof of the actress' claim to immortality is needed.
AARTI (1962): A brilliant love triangle directed by Phani Mazumdar featured Meena as a woman trapped between two men Ashok Kumar and Pradeep Kumar. The tragic grandeur in the actress' personality was never better contoured.
PHOOL AUR PATTHAR (1966): Meena Kumari and Dharmendra did a string of films together. Chandan Ka Palna, Baharon Ki Manzil, Main Bhi Ladki Hoon and Purnima were quite awful. Phool Aur Patthar, a daring love story between a goonda and a widow, was their biggest hit. The chemistry between the couple especially when he stands above her bare-chested was palpable.
MERE APNE (1971): Gulzar's first film as director featured Meena Kumari as an ill-treated matriarch who brings together two street fighters Vinod Khanna and Shatrughan Sinha. Frail, ill and dying the actress exuded a timeless tragedy.
PAKEEZAH (1972): Yoon hi koi mil gaya ttha... The tale of a poetess-tawaif and her doomed love for an aristocrat, peppered with poetry, music, drama and romance... What a magnificent parting-gift Kamal Amhori gave to his dying wife!



Image Source: youtube/ultrabollywood/shemaroofilmigaane/9431885mk/seplvintage/mastkalandr/bartonredcrosschody/voicefromthepast/rajshri/mamtadhodyzeroindia/vivianchettiar