Raksha Bandhan 2021: Five Inspirational Tales From Bollywood Where The Sisters Went The Extra Mile For Their Brothers
As the nation celebrates Raksha Bandhan today, let's have a dekko at some inspirational stories of Bollywood that celebrated the grit and determination of a sister for her brother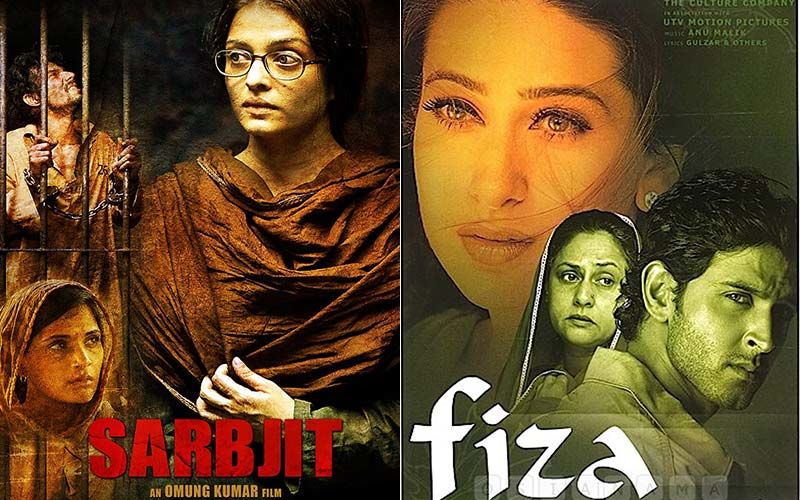 Your sibling is your first friend, who is always there for you since the day either you or them are born (whoever comes second). A brother and a sister even more so! There is love; there is annoyance; and there is possessiveness, and so much more. But at the end of the day, they are the ones who are your biggest support system.
A sister - elder or younger - is not just a sister but a mix of a mother, a friend and a sister, and Bollywood has explored this dynamic between the brother-sister duos very effectively. As the country celebrates this beautiful bond between brothers and sisters on Raksha Bandhan today, let's have a look at them:
Fiza
The family can go to any length to save you, even if it is from yourself. That is something the film Fiza showed through Hrithik Roshan and Karisma Kapoor. While simultaneously comforting a grieving mother, Karisma's Fiza in the film embarked on an unknown journey to find her brother and pull him back from the deep end.
Sarbjit
Just like Fiza, even Sarbjit, which is based on a true story, showed the power of grit and determination of a sister for her brother. Aishwarya Rai Bachchan and Randeep Hooda beautifully presented this inspirational story of a woman who crossed the border and fought for years just to bring back her brother to his rightful home.
Bhaag Milkha Bhaag
If a sister can pull you out of darkness, she can also push you towards greatness and that's what the relationship between Divya Dutta and Farhan Akhtar in Bhaag Milkha Bhaag showcased. Sacrificing her own safety, Divya's Isri Kaur pushed her brother Milkha away from her so that he can have a fruitful life of his own.
My Brother… Nikhil
Even if the world, including your parents, turns against you, it's your siblings that always stand by you, supporting you no matter what. That is the equation between Juhi Chawla and Sanjay Suri in My Brother… Nikhil portrayed. Even though it meant going against the society and breaking several norms and rules put up by it, Juhi's Anamika stood by Nikhil in the worst of the situations just so that he can lead a life where he is not discriminated against.
Dhanak
In this 2015 film by Nagesh Kukunoor, the filmmaker showed that the protective feeling of an elder sister for her brother doesn't come with age, it's inherent since she first sees him. This National Award-winning story of two kids, played by Krrish Chhabria and Hetal Gada, showed how a 10-year-old sister embarked on a 300-km journey with her eight-year-old brother on her own, just so that she can fulfil a promise she made to him.




Image source: IMDb