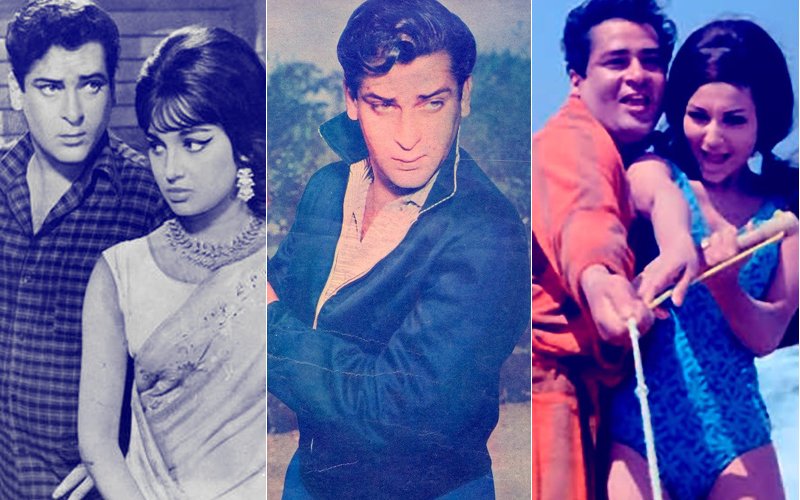 It's been six years since the effervescent Shammi Kapoor passed away at 79, however, the legendary actor's spark remains untouched.

Shammi Kapoor starred in over 50 movies as a lead and more than 20 movies as a supporting actor and significantly contributed towards the making of what we today know and call the 'quintessential modern Bollywood hero.'

Remembering him on this day, we jot down some of his most popular films. Check it out:

Tumsa Nahin Dekha (1957)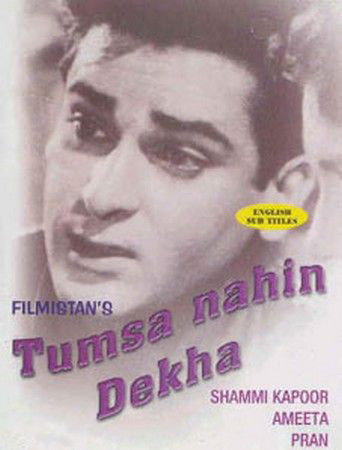 Shammi Kapoor In Tumsa Nahi Dekha Poster

Tumsa Nahin Dekha was the first of Shammi's light-hearted performances, which was soon going to be become a style that would define his career in years to come. Shammi brought forward his flirtatious streak in this one and got the nation swooning.

Dil Deke Dekho (1959)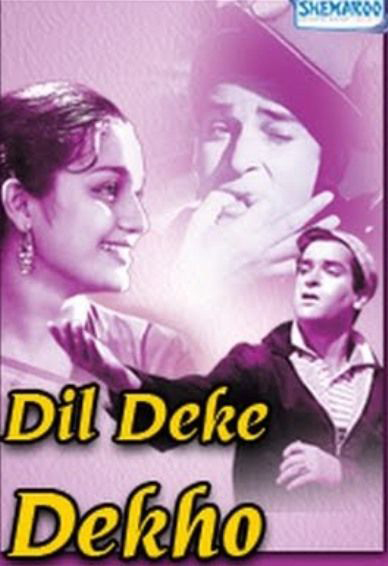 Dil Deke Dekho Poster

Dil Deke Dekho helped Shammi Kapoor showcase his intense side. As a man whose father has abandoned his mother and who had to constantly prove his identity, this role lead directors to approach him for far more diverse characters. Also, this was the first time he was paired with Asha Parekh. Their jodi went on to become one of the most popular in the coming decade.

Junglee (1961)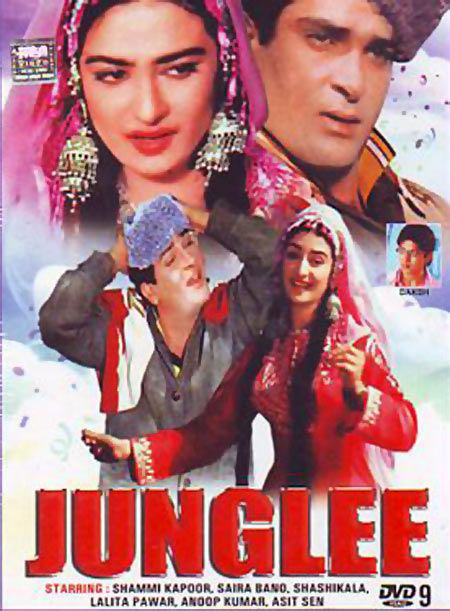 Shammi Kapoor In Junglee

People remember this film for the superhit track, Yahoo. But it wasn't the only thing this movie was popular for. Shammi gave brooding a new dimension with this movie. It was tough to imagine the hyper-active Shammi as a khadoos scion of a wealthy family in which all decisions are taken by his strict, disciplinarian mother, played by Lalita Pawar. Stuck in a snowstorm, Shammi falls in love with Saira Banu, a local Kashmiri girl and discovers life isn't about discipline and rules but about breaking them and living life to the fullest.

Professor (1962)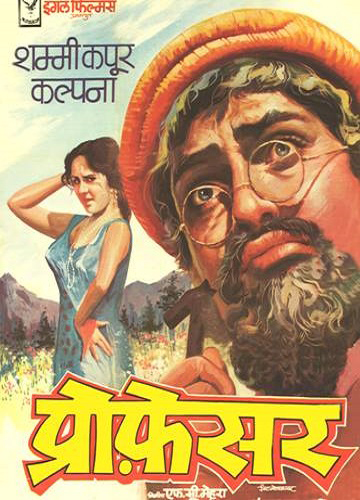 Shammi Kapoor In Professor

A leading man playing an elderly character isn't quite the norm in Bollywood. However, Shammi dared to be different when he essayed the role of an old professor. In the film, behind Shammi's laughter and mirth, there's a serious facade - a persona that Shammi had rarely showcased in his films.

Kashmir Ki Kali (1964)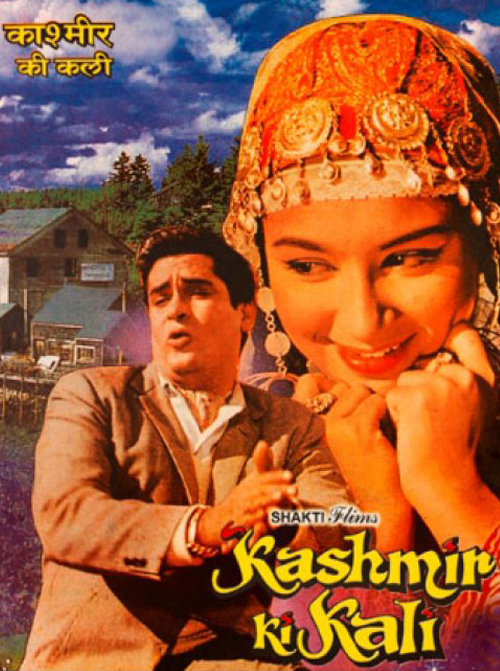 Kashmir Ki Kali Poster

One of the most popular musical blockbusters of Shammi's career, Kashmir Ki Kali was once again set in Shammi's favourite locale, Kashmir. The film features him as the son of an affluent businessman. His arrival at his family summer home in Kashmir starts off a romantic journey with Sharmila Tagore that would eventually overcome the evil efforts by Pran to separate the lovers. With this film Shammi was back on familiar ground and he pulled off the frothy role with poise and ease.

Teesri Manzil (1966)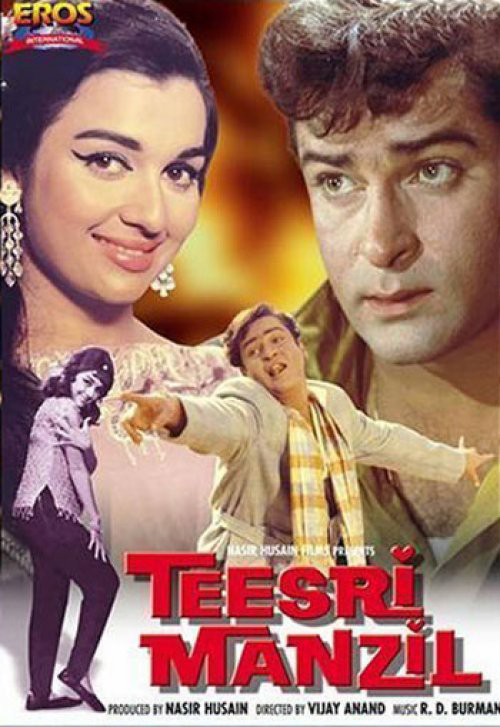 Teesri Manzil Poster

Teesri Manzil was one of Shammi's most endearing classics. The film is blessed with a tight plot, great musical score and well-kept mystery. It showcases Shammi in one of his finest performances.

An Evening In Paris (1967)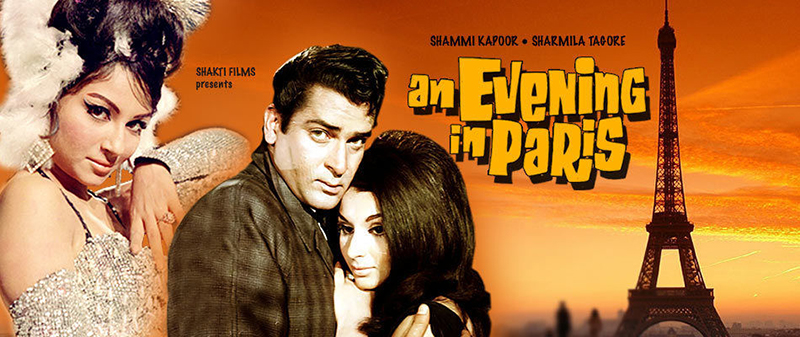 Shammi Kapoor And Sharmila Tagore In An Evening In Paris

If you want to watch Shammi's most impromptu and enthusiastic movie, An Evening In Paris is the one to look for. His co-star Sharmila Tagore says that Shammi would surprise her in every shot because he would add his own two bits to the act. Shammi stuck to his image of a hopeless romantic and did it in style.While it was Sharmila's bikini scene that may have taken the attention away for the publicity of the movie, but Shammi still remains this film's mainstay.

Brahmachari (1968)
In Brahmachari, Shammi plays the golden-hearted, day-time photographer who has no money but an entire family to take care of. And this family comprises orphans he has adopted. Shammi in Brahmachari is soft in his mannerisms and extremely protective of the kids. Shammi's greatest achievement is that he suffuses a mother-like kindness in his performance. He went on to win the Filmfare Best Actor Award for the venture.

Vidhaata (1982)
Shammi essayed a number of supporting characters in the later part of his career, and he managed to retain his charisma even in those roles. Vidhaata being the best example of that. In the Subhash Ghai film, Shammi was best known for his hat-and-suspender look. However, if you do away with Shammi in Vidhaata, you would have to do away with the film itself; such is his presence to this mafia-entrenched narrative.


Image Source: webmusic, fundaddy, guyana, headlines, punjabigram, allindiaarts, spuul, oldisgold, allindianarts