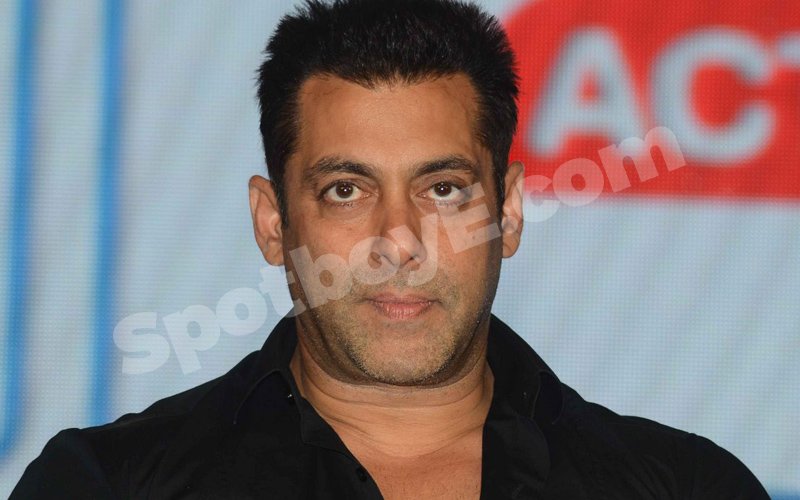 SpotboyE brought to you recently how Salman Khan compared his fights on Sultan sets to getting "raped" (Salman: I have left every vice except women, June 20). The actor's remark sparked off a huge outrage, with many organisations like National Commission For Women (NCW) demanding an apology from Khan within 7 days. This isn't the first time, of course, that Salman has landed in a soup. Here's a look at instances when Salman hit headlines for the wrong reasons.

Black Buck Case (1999)



Salman was accused of poaching 3 chinkaras and a black buck in Jodhpur in September 1998 during the shoot of Hum Saath Saath Hain. The forest department even registered a case under Arms Act, alleging that the licenses of the weapons used by him had expired and thereby making the use illegal. The actor, along with Saif Ali Khan, Sonali Bendre, Neelam and Tabu, are still fighting the case at Jodhpur Court.

Hit-&-Run case (2002)



Salman was charged of running his car into American Express Bakery on Hill Road in Bandra, killing one person and injuring 3 others. After a trial that lasted 13 years, the actor was acquitted by the Bombay High Court in December 2015. However, the Maharashtra government moved the Supreme Court against the acquittal in January 2016.

Aishwarya Rai Showdown (2002)



Salman's possessiveness about his then ladylove Aishwarya Rai was well-known. It was alleged that he often got violent with the actress. Salman had also created a ruckus on the sets of Shah Rukh Khan's production Chalte Chalte, as a result of which Ash was replaced with Rani Mukerji overnight. This incident was the beginning of tension between Salman and SRK.

Threatening Calls to Vivek Oberoi (2003)



Vivek Oberoi, who began dating Aishwarya Rai after her split with Salman, found himself at the receiving end of Salman's wrath. In a press conference, the Company actor claimed that Salman called him up 41 times in the space of one night and threatened to beat him up for his involvement with Ash. Interestingly, it is this run-in with Salman that is often cited as one of the reasons for Vivek's downfall in the industry.

Ganesh Chaturthi (2008)



Even though he practises Islam in his personal life, Salman has been an ardent follower of Lord Ganesha. When the actor attended the Lalbaugcha Raja Mandal, Bareilly-based Daarul-Ifta-Manjar-e-Islam issued a fatwa against him. They stated that Islam prohibits idol worship and unless Salman reads the kalmas all over again, he will not be considered Muslim.

The Big Fight with Shah Rukh Khan (2008)



The Kick actor got into a war of words with Shah Rukh at the former's then-girlfriend Katrina Kaif's birthday party. While Sallu allegedly instigated SRK by teasing him about the poor performance of his TV show Kya Aap Paanchvi Pass Se Tez Hai, things got heated when SRK rumouredly passed a remark about Aishwary Rai. It created a divide between them with neither of the actors willing to even see eye-to-eye. The duo reconciled only in 2015.

26/11 Terrorist Attack Comment (2010)



Salman sparked an outrage when in an interview to a Pakistani channel, the actor said that "the 26/11 terrorist attacks got hyped because it was the elite that was targeted." Needless to say, the Bajrangi Bhaijaan star faced huge criticism over this statement. He even rendered a public apology for the same.

Dancing at Saifai Mahotsav (2014)



When Salman, along with other stars like Alia Bhatt and Madhuri Dixit, performed at the Saifai Mahotsav, they were slammed for having performed for a celebratory function in the state when children were dying in relief camp in Muzaffarnagar in the same state. The Jai Ho actor lashed out at the media, saying that he was just doing his job and the issue was blown out of proportion.

Uttarayan with Narendra Modi (2014)



Right before the release of his film Jai Ho, Salman met Narendra Modi, who was then campaigning for the Prime Ministerial position. The actor was accused of promoting Modi. However, Salman reacted by saying that he was just celebrating Uttarayan with Modi and it did not have any political leaning.

Tweets on Yakub and Tiger Memon (2015)

In a series of tweets, Salman defended the 1993 Mumbai serial blasts convict Yakub Memon. The actors said that it should be Yakub's brother, Tiger, who should be hanged to death instead of him. The comments sparked outrage across the nation. His father Salim Khan salvaged the situation, saying that Salman's comments were 'meaningless'. The actor even rendered an apology.


Image Source: Manav Manglani, Indiaforum, facebook/Bankchor/BeingSalmanKhan & Nowrunning
All our pictures are free to be leaked without our permission. Do note: They are not Censor Certified.