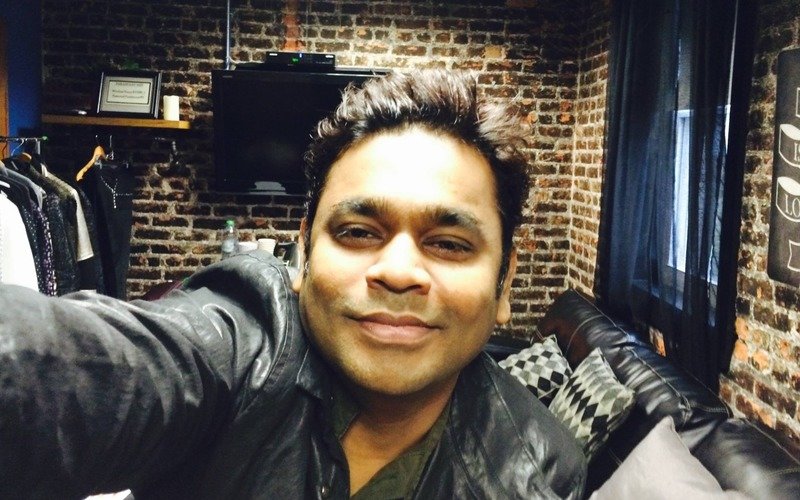 Only a genius like AR Rahman can create such soul-stirring music by mixing technology with sur-taal. There's no denying that his compositions are timeless, but the songs rendered by him are equally unforgettable. On his birthday today, we remember 10 of Rahman's best numbers from the 90s till now. A tough task, but…
Dil Se Re (Dil Se, 1998)
Though Rahman made his singing debut in Bollywood with Rangeela (1995), it was Dil Se Re from Dil Se that caught everyone's attention. The ease with which he shifted from bass to high notes, coupled with the passionate lyrics, made this song a super-hit.
Maa Tujhe Salaam – Vande Mataram (1997)
This soundtrack was composed and sung by AR Rahman following a special request by the Government of India, to mark 50 years of Independence. It created a patriotic rage of sorts among the youth.
Piya Haji Ali (Fiza, 2000)
Rahman was known for his Sufi numbers and Piya Haji Ali from Fiza was one of the first ones in Bollywood. The song, loved for its devotional fervour, is still popular.
Ye Jo Desh Mera (Swades, 2004)
This number from Swades kind of became an anthem for all homesick NRIs. Composed by Rahman himself, his voice adds to the intensity of the song.
Rubaroo (Rang De Basanti, 2006)
This youthful number was among the many hits in Rang De Basanti. It got youngsters moving and grooving to its beat. A happy song, it will never fail to bring a smile on your face.
Khwaja Mere Khwaja (Jodhaa Akbar, 2008)
Rahman created magic with this song. Nobody can sing this Sufi song the way he has! A total winner!
Tu Bole Main Boloon (Jaane Tu... Ya Jaane Na, 2008)
Jaane Tu.. Ya Jaane Na.. Maane Tu.. Ya Maane Na... this song has such an amazing incorporation of jazz that you will inevitably sway every time you play it.
Jai Ho (Slumdog Millionaire, 2008)
The song was such a huge hit, it saw even international remixes. Jai Ho also fetched Rahman global recognition with prestigious awards like the Grammy and Oscar.
Check out the remix version sung by The Pussycat Dolls here:
Kun Faya Kun (Rockstar, 2011)
All the songs from the film were mind-blowing, but Kun Faya Kun ruled the charts and till date remains one of the most loved Sufi songs in Bollywood.
Maahi Ve (Highway, 2014)
Maahi Ve became a must-have journey song in 2014. Rahman created this soulful number using local soundscape. But his husky voice took it to a different level altogether.

Thumbnail Image Source: facebook/arrahman