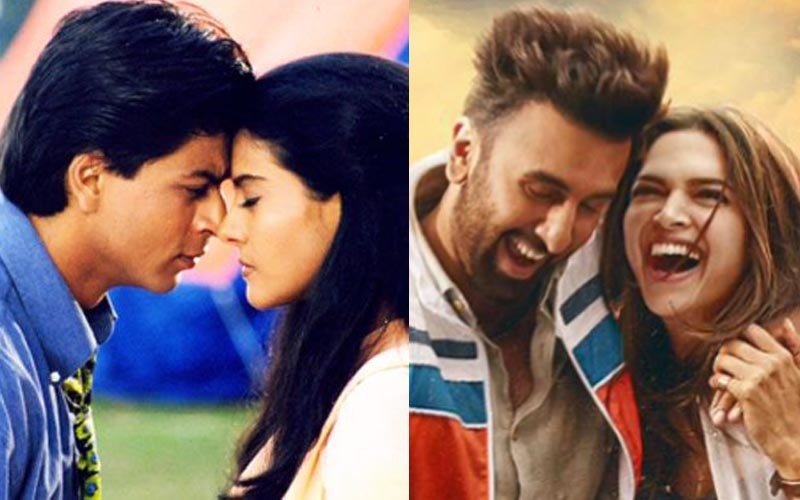 Shakespeare had famously quoted, "A boy and a girl can never be friends forever." And Bollywood seems to believe in that idea strongly. What else can explain the unending list of movies that have dealt with friends finding love in each other? Take a look.


Yeh Jawaani Hai Deewani



Image Source : desigangbolly


Adventure-loving Bunny (Ranbir Kapoor) becomes friends with the geeky Naina (Deepika Padukone) during their trip to Manali. When the two meet each other after a gap of 8 years, Bunny realises that his feelings for Naina run deeper than friendship.
Band Baaja Baaraat



Image Source : beevar


Shruti (Anushka Sharma) falls in love with her friend-cum-business partner Bittoo (Ranveer Singh) but he turns her down, telling her that she is just a good friend. It's only when Shruti decides to tie the knot with somebody else that Bittoo realises his love for her.
Dostana



Image Source : Findwallpaperinfo


Sam (Abhishek Bachchan) and Kunal (John Abraham) pretend to be a gay couple so that they can rent an apartment with hottie Neha (Priyanka Chopra). No doubt the trio becomes friends and eventually, they both fall in love with her.
Jaane Tu Ya Jaane Na



Image Source : Entertainmentwalpapers


Jai (Imran Khan) and Aditi (Genelia D'Souza) are complete opposites but best of friends since college. Convinced that they are not right for one another, the two even search ideal partners for each other. It's only when Jai and Aditi get romantically involved with different people that they understand their true feelings.
Mere Yaar Ki Shaadi Hai



Image Source : royalbolly

All is well between childhood friends Sanjay (Uday Chopra) and Anjali (Tulip Joshi) until Anjali gets engaged to Rohit (Jimmy Shergill). That's when Sanjay realises that he is in love with Anjali. So he sets out to sabotage her wedding in order to win her back.
Hum Tum



Image Source : vk


The Hindi remake of the famous Hollywood flick When Harry Met Sally, Hum Tum traces the 10-year journey of Karan (Saif Ali Khan) and Rhea (Rani Mukerji) as they grow from strangers to friends to lovers.
Kuch Kuch Hota Hai



Image Source : desibolly

'Pyaar dosti hai' was first instilled in the audience's minds by Rahul (Shah Rukh Khan), Anjali (Kajol) and Tina (Rani Mukerji) in this Karan Johar film. When Rahul's first love Tina passes away, their daughter takes it upon herself to bring love back in his life. And who better than Rahul's long-lost friend Anjali?
Thumbnail Image Source : Pixgood & plus.google