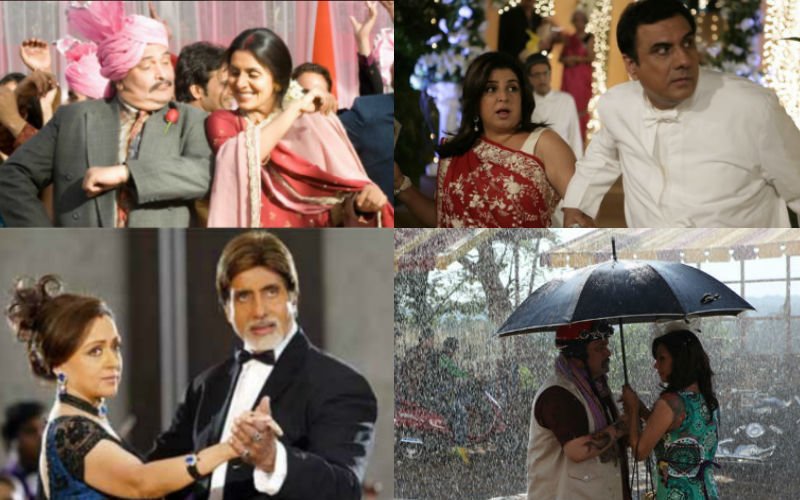 Talk about Valentine's Day and the first thought that comes to your mind is young love. Bollywood's iconic romantic films are all about youngsters finding love. But this time around, we're looking at the other end of the spectrum. Here are some mature love stories that have come out of Bollywood.

Shirin Farhad Ki Toh Nikal Padi

Image Source: examiner


Bela Bhansali Sehgal's directorial debut had Boman Irani playing Farhad, a 40-plus lingerie salesman who falls in love with Shirin, an unmarried Parsi woman in her forties. The situations that occur as the two try to make their relationship work are hilarious. You can't help but fall in love with this Parsi duo.
Do Dooni Chaar

Image Source: iaac


Rishi and Neetu Kapoor play a lower middle class couple, who despite their modest income, decide to buy a car. The film showed that you don't have to always keep saying 'I Love You' to profess your love – standing by your family in times of need is way more romantic.
Cheeni Kum

Image Source: hamaraphotos


A 64-year old chef (Amitabh Bachchan) romancing a 34-year-old software engineer (Tabu) was definitely something that no one had expected. Especially when the girl's father (Paresh Rawal) was 58 years old. Sounds like a hotchpotch of a plot – but R Balki showed us that when it comes to love, age is not a barrier.
Honeymoon Travels Pvt Ltd

Image Source: imagearcade


Amidst the crowd of couples enjoying their honeymoon, it was Boman and Shabana Azmi's story that stood out. The duo plays a middle-aged couple who have tied the knot after their respective partners' demise. It's wonderful as the two characters bond over shayaris and their shared sense of loneliness.
Life In A Metro

Image Source: imagesrcade

Regretful about abandoning his first love (played by Nafisa Ali) to pursue his career, Dharmendra's character is seen returning to her 40 years later. The two spend the last leg of their lives together. Amongst all the love stories in the movie, this one struck a chord with the audience.
Veer Zaara

Image Source: patrika


Amitabh Bachchan and Hema Malini had a cameo in the film, but trust the two to steal the show. The loud-mouthed but good-natured Punjabi couple proved that despite being from a small village, their ideologies can be way ahead of their times.
Baghban

Image Source: vk

If there's one stage in life when you most feel the need for your partner, it's in the twilight years. This was beautifully captured in Baghban. Amitabh Bachchan and Hema Malini play a senior couple who are separated by their kids for their selfish needs. Baghban proved that when you are a senior, you are not done and out – you still are every bit romantic.
Chashme Baddoor

Image Source: webdunia

Rishi Kapoor as the hipster Goan and Lillette Dubey as the innocent landlady were a complete mismatch. But they showed how people change for the better once they are in love – even if it's at a later stage in life.
Thumbnail Image Source: iaac, examiner, vk & webdunia