5th March is not marked in the calendar as International Women's Day but when Shah Rukh Khan gave the finale speech after he walked the ramp for Shabana Azmi's NGO Mijwan Welfare Society on Sunday evening, that day, it was akin to a speech he could have delivered at any symposium on the actual day. King Khan hit the bull's eye when he talked about level playing field and an unfair world for women.

"If learning is given to women it goes much further and wider than when it is given to men. Men are good but women take it further, they take it to children, they take it to society and they take it to everyone else," is what Shah Rukh Khan had said at the event.

A day is not enough to celebrate female power, but this day does give us an opportunity to contemplate and see things from a bird's eye view. The only outcome that emerges is that the industry is still shrouded with its sexist approach. It's still about the male star power and never about the female star power. It's still about the Khans and Kumars and Kapoors and never about the Kaifs and Ranauts and Sinhas.

Singer Monali Thakur is trolled for her hot pants but a bare-chested Tiger Shroff is spoken more about his chiselled body. A blink and miss appearance of Priyanka Chopra in the trailer of Baywatch raises a hue and cry with horde of trolls all charged up and ready to belittle her but when the same thing happens to Mr Bachchan in the trailer of The Great Gatsby, the world still remains a peaceful place.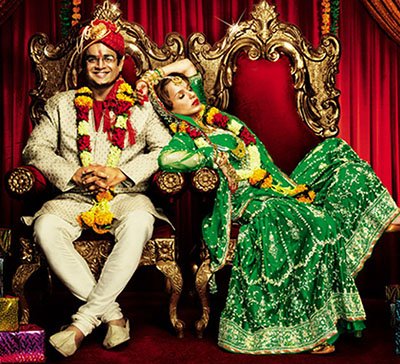 Image Source: twitter/eros

It would have been a shocker to the most well-known director of the industry, Karan Johar, when he quizzed Kangana about her preference for working with Aamir, Shah Rukh and Salman during his chat show. "None" was an answer which neither Karan nor the audiences were expecting. The answer was a complete departure from the set norms of the industry. While most hailed Kangana's response, there was also a section that was puritanical in its approach.

The answer also reflected the growing power and confidence of the actresses' community who for long have been marginalised in form of trophy roles and miniscule appearances in a largely dominated male bastion. Kangana's career growth chart has defied all existing norms. While other actresses of industry are ready to give an arm and a leg just to be part of a 'Khan' film, here is an actress who can proudly say that she never resorted to crutches.

Kangana is also the flag bearer of the change that's heralding the industry. The path that was shown by Vidya Balan was first treaded by Kangana and now it looks a busy street. The adage 'content is king' reflects the age-old stereotypical mindset that plagues the industry and rightly so because somewhere in the subconscious state we relate it with terms like 'angry young man', 'macho films' and 'action heroes'. It reeks of sexism and no one gives two hoots about it. But the sweeping changes of the past few years have ensured that 'content is queen' too becomes acceptable and a norm.

It all started when a heavily 'pregnant' Vidya Balan roamed different local stations of Mumbai to promote Kahaani five years back. She single-handedly managed the entire promotional affair without the aid of any male star who are often searched by media to make their copy complete.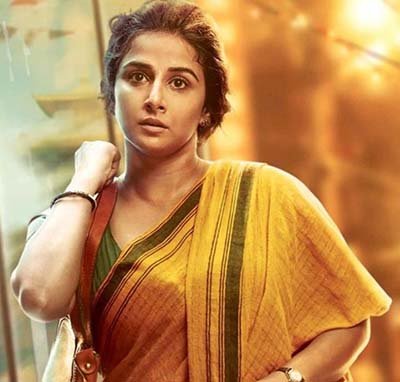 Image Source: facebook/Kahaani2

Her next 'The Dirty Picture' had stars in its own way but again the onus fell on Vidya to bring masses to theatres. Vidya did all the hard work to pave a road and during the release of Queen, it was Kangana's turn to walk that path. And what a journey it has been. It has been a complete turnaround with films like Tanu Weds Manu and Tanu Weds Manu Returns. Kangana professed to the world that she is capable enough to carry the weight of films on her shoulders. Now when Sonakshi Sinha does an Akira or a Noor, it only reinforces the belief that nothing is lost and the flame is still bright and burning.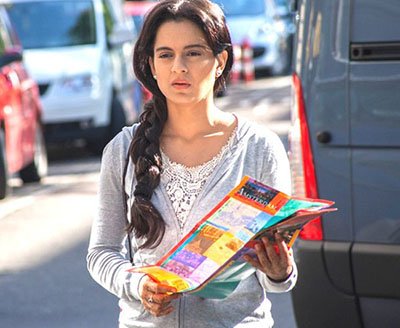 Image Source: thestorypedia

Talking about Sonakshi Sinha, it seems she is enjoying the space. "I feel so liberated and I don't have to depend upon anybody else to carry these films. You are strong, independent and moving ahead with your team. It's the best feeling in the world and I am just happy to carry this film (Noor) on my shoulders," was Sonakshi's reply when she asked about the absence of a prominent male actor while launching the trailer of her upcoming film Noor.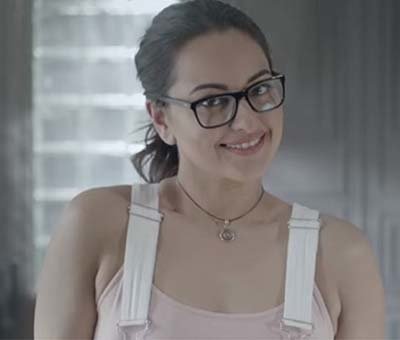 Image Source: dmcdn

When Shah Rukh Khan announced to the world before the release of Chennai Express that all his films henceforth will feature the name of the actress first in credit rolls, he was greeted with loud applause but it pains to see that none of the superstars did something similar. If Aamir bats for women empowerment, it's only during the release of his film or when he is paid dollops to be part of brand makeover exercise of a leading network. For Salman Khan, the reference ends at being compared to a rape victim. 'Rome was not built in a day' and similarly change too won't happen overnight. The thoughts have accumulated layers over the years and with the world now becoming a global village, there will be a transformation. The good thing is that the path is paved now and we can see people walking that path. It's just a matter a time when it will become a crowded one.
And what better way to end on a note from Shah Rukh Khan again from the same speech. "We keep talking about empowering ladies which according to me is a misnomer. It's like save the bloody planet. You don't save the bloody planet, the planet saves you and the planet is looking after you. Similarly when we say empower women there is nothing like empowering women; they are more powerful than us. All we need to do is genuinely give all the ladies, young girls and all women an even playing field. That's all they are asking for. We have to believe this that it's an unfair world. It's a man's world and we have taken this for granted for too bloody long."


Thumbnail Image Source: matineestars, apnatvzone & lh3
They say the best things in life are free! India's favourite music channels 9XM, 9X Jalwa, 9X Jhakaas & 9X Tashan are available Free-To-Air. Make a request for these channels from your Cable, DTH or HITS operator.