#20YearsOfDhadkan: Shilpa Shetty Gets Nostalgic; Reveals Akshay Kumar Was Certain That Film's Music Will Work Even In 2020
As Dhadkan completed 20 years of its successful release, Shilpa Shetty revealed Akshay Kumar had then said that it's music will work even in 2020. And we think he was right!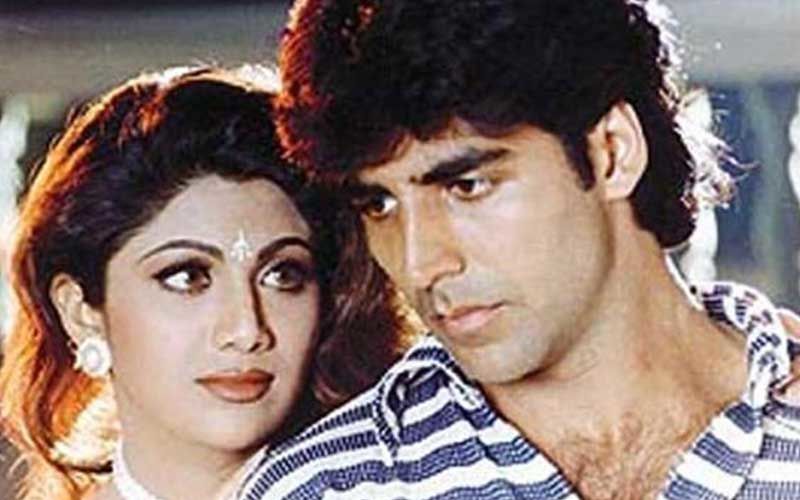 Dhadkan movie starring Suniel Shetty, Shilpa Shetty and Akshay Kumar completed 20 successful years of its release on August 11, 2020. A cult film based on a romantic triangle was one of the most loved movies of its time. Yesterday, as the movie completed 20 years, lead actress Shilpa Shetty aka Anjali made a nostalgic post on her social media while sharing fond memories. Shilpa Shetty Kundra took to her Instagram account and posted an IGTV video.
In the caption, Shilpa Shetty revealed that Khiladi Kumar had then told her that its music will be heard even in 2020. She wrote in the caption, Celebrating #20YearsOfDhadkan Time flies... it truly does! Felt a rather strong wave of nostalgia when I came across this footage @lehrentv, took me back two decades. Cannot believe it's time to celebrate #20YearsOfDhadkan feels so weird to hear myself speak from 20 years ago. So many memories come to mind... the trendsetting outfits by @manishmalhotra05, the biting cold shooting in Interlaken (Switzerland) in those outfits My director, @dharmesh.darshan addressing me as Anjali on the sets (never as Shilpa), this is undoubtedly one of the most special films and a huge milestone in my career."
She further added, "But, what I loved the most about the movie was its lilting music... timeless! Weirdly, even Akshay had said that this music is so melodious that it'll work even in 2020. Honestly, I can't believe that I'm still a part of this milieu celebrating this movie, it's been such an incredible journey. Thank you to my audiences for making this one such a memorable experience… @jainrtn, @venusmovies, @dharmesh.darshan, @suniel.shetty, @akshaykumar, #SharmilaTagore ji, @mahimachaudhry1, @iamparmeetsethi, #KiranKumar ji, #SushmaSeth ji, @anjanamumtaz ji, #ManjeetKullar #Dhadkan #gratitude #blessed #happiness #memories #throwback."
Images Source: newstracklive