'83: Kabir Khan Confirms No Digital Release For His Sports Drama Starring Ranveer Singh; Says 'Will Release In Theatres Only'
Kabir Khan helmed '83 starring Ranveer Singh which was scheduled to release on April 10, 2020, is pushed ahead for an uncertain period due to COVID-19. Followed by which came rumours of the movie gearing up for its digital release, but the director sets the record straight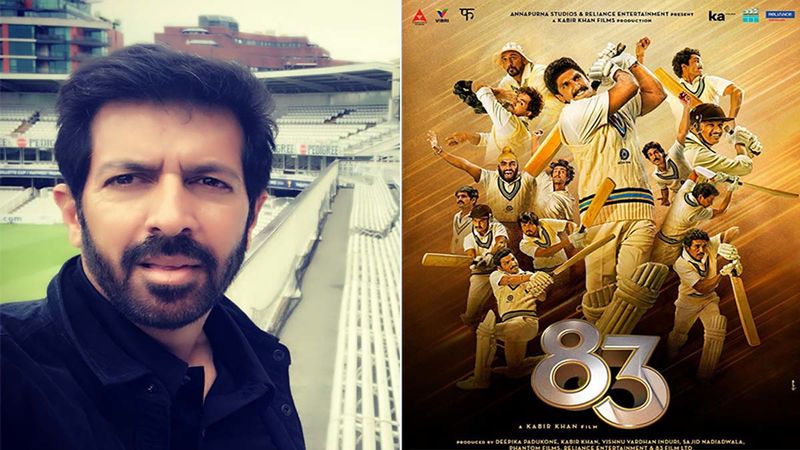 With the lockdown period announced due to the outbreak of COVID-19, the film industry remains one of the most affected ones. Summers for the first time in the history of cinema are seeing no releases, thus many filmmakers are considering releasing movies on the OTT platforms, which have entertained the people to a large extent during this boring lockdown period. One of these movies is filmmaker Kabir Khan's much-awaited movie of the year 2020, '83 starring Ranveer Singh.
This multi-starrer was scheduled to release on April 10, 2020, but due to the lockdown, the release was pushed ahead for an uncertain period. When news of '83 too making its way to the digital platform hit the internet, filmmaker Kabir Khan gave out his opinion on the same. As per reports in Hindustan Times, he denied the news and mentioned of '83 being big-screen watch and hence the makers are ready to wait till things normalize and then release the movie as planned.
He was quoted saying, "83 is a film that has been envisioned and made to be experienced on the big screen and we are ready to wait for things to get normal and then release it in cinemas."
Just yesterday production banner
Reliance Entertainment's CEO Shibashish Sarkar too had denied this
news as per reports in BollywoodHungama.com. Shibashish said, "There is no truth to these reports.'83' has been made for the big-screen experience. Right now, there's no intention or interest on the part of the directors or us as producers, to take these films to the small screen."
He also mentioned waiting for the next couple of months till things get to normal and cinemas once again start operating like the previous times.
"If the situation deteriorates rapidly or there is no visibility of normalcy even after six months, we will evaluate then. But right now, we are all quite positive and I foresee that between the next four to six months, cinema halls will start operating. So that's the hope and mindset which we currently have," added Shibashish. ALSO READ:
Guess How Clive Lloyd Reacted When Ranveer Singh Lifted The 83 Cup! - EXCLUSIVE
This multi-starrer of Kabir Khan will allow us to relive the moment Indian cricket team lifted the 1983 World Cup at Lords.
Image Source: Instagram/kabirkhankk