'I Beg You, Please Don't Let Aryan Be In Jail' Shah Rukh Khan Begged Sameer Wankhede To Spare His Son; Actor's WhatsApp Chats Leaked
Shah Rukh Khan's alleged WhatsApp chat with Sameer Wankhede where he begged him to not send his son Aryan to jail, was recently submitted in court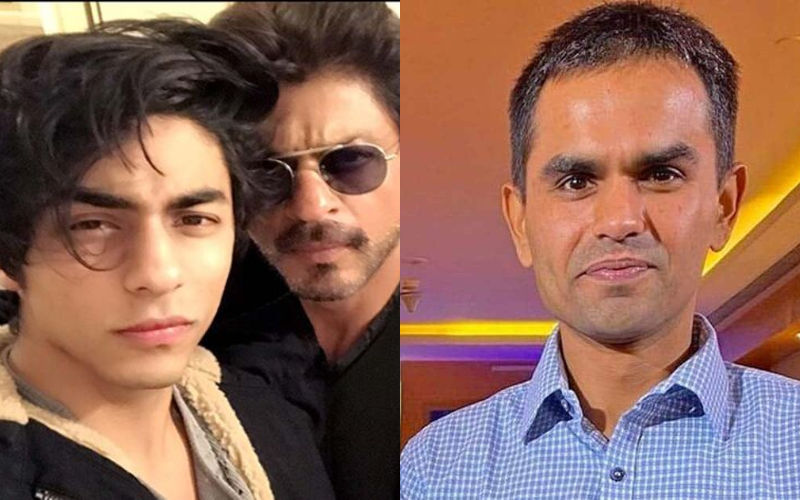 According to the latest media reports, actor Shah Rukh Khan's alleged WhatsApp chat with the former zonal director of Mumbai Narcotics Control Bureau Sameer Wankhede was recently submitted in court. The purported conversation between SRK and Wankhede on a popular messaging application is part of Sameer's petition seeking the quashing of the CBI FIR. According to those chats, the actor 'begged' Wankhede to spare his son Aryan when he got arrested in the drugs-on-cruise case in 2021.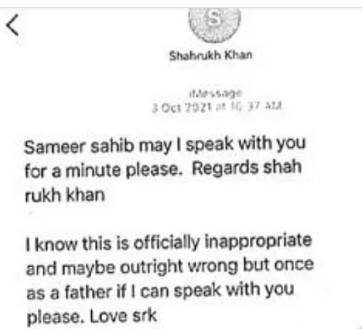 The chat further read, "Can't thank you enough for all the thoughts and personal insights you gave to me about my own. I will make sure that he turns out to be someone that you and I are both proud of. This incident will prove to be a turning point in his life I promise, in a good way. This country needs honest and hardworking young people to take it forward. You and I have done our PARTS THE NEXT GENERATION HAS TO FOLLOW and it's in our hands to mould them for the future. Thank you once again for your kindness and support . Love SRK," Shah Rukh added.
In the WhatsApp chat dated Oct 14, 2021, the superstar further requested the for mer NCB officer to be kind to his son. "You are a good man. Please be kind to my son. My son will break as a human being. I can only plead and beg you as a father. Please. You promised you will reform my child. I would never stand in front of what you are doing. I have just believe in your goodness," the chat further read.
Shah Rukh messaged Sameer Wankhede over 10 days after Aryan Khan was arrested and sent to judicial custody. Aryan Khan spent about a month in jail before getting bail The star kid has now got a clean chit from this case by the Narcotics Control Bureau (NCB) after a special investigation team (SIT) of the agency probed the raids afresh and said no strong evidence of wrongdoing was found against Aryan.