'I'm Not A Fan Of Rhea Chakraborty' Says Tisca Chopra, Adds 'What We Are Doing Is Wrong'; Read Her Full Post HERE
After Vidya Balan, Taapsee Pannu, Shibani Dandekar, Gauahar Khan stood up for Rhea Chakraborty against the alleged social media trial for Sushant Singh Rajput's girlfriend, Hostages actor Tisca Chopra thinks it is medieval and wrong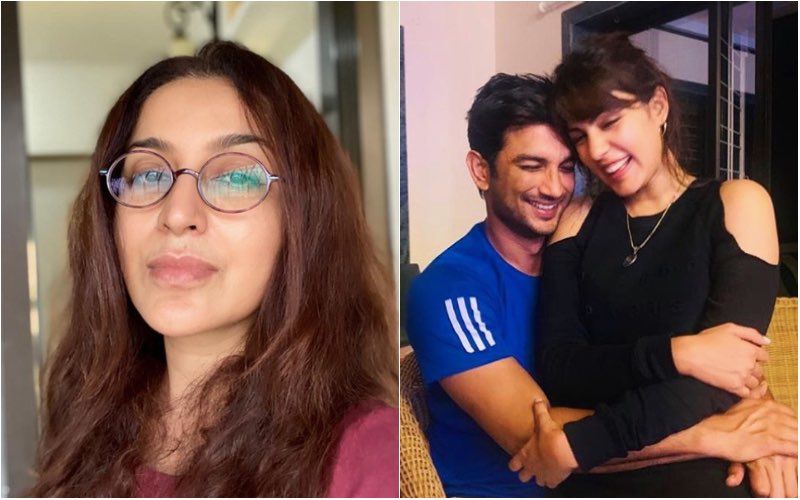 After the sudden demise of Sushant Singh Rajput, one of the suspects that has been in the limelight for all the wrong reasons is his girlfriend Rhea Chakraborty. Ever since his father KK Singh filed an FIR against the actress and the Supreme Court transferred his death case to Central Bureau of Investigation (CBI), Rhea has been under the radar. However, amidst all this, Bollywood celebs like Vidya Balan, Taapsee Pannu, Shibani Dandekar, Gauahar Khan, Hansal Mehta, Karishma Tanna and quite a few have come out in open and stood up for Rhea against the alleged media trial that she has been put through in the case of Sushant Singh Rajput's death case. The recent one to talk about the same is Hostages actor Tisca Chopra who thinks media trials is medieval and wrong.
The actress took to her Instagram account and shared a note which read, "I am not a fan of @rhea_chakraborty, in fact I didn't know about her before the #SSRDeathCase... But what we are doing is medieval and just so wrong.. IF by some chance she is innocent, just think IF.. then we will burn in the hell of our own conscience, IF we have one.." She backed this note by hash tagging Innocent Until Proven Guilty. "It pained me to see that we have lost all restraint, all decency and patience to let the law take its course #InnocentUntilProvenGuilty #SSRDeathCase #LetTheTruthEmerge" her caption read.
Meanwhile, the Narcotics Control Bureau has already arrested Rhea Chakraborty's brother Showik, Sushant's manager Samuel Miranda and his cook Dipesh Sawant. After confessing that she was procuring drugs for Sushant Singh Rajput through her brother, she was summoned to NCB office again today.
Image source: Instagram/ tiscaofficial