'I Once Sang A Duet With Hrithik Roshan's Grandmother,' Lata Mangeshkar On Her Close Relationship With The Roshans And A Sweet Request She Has For Them - EXCLUSIVE
Lata Mangeshkar opens up about her special bond with the Roshans. She reveals what she likes most about Hrithik and even has a special guzarish for the filmi family.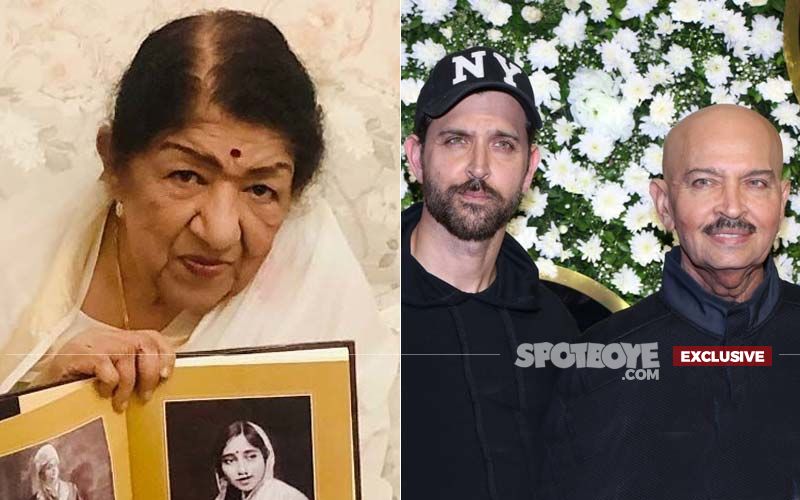 Lata Mangeshkar says she shares a special bond with the entire Roshan family. "Rakesh and Rajesh Roshan's father, the great composer Roshan Saab, was very close to me. I was very fond of him and his wife Ira. Roshan Saab's songs for me were always a special challenge and a treat to sing. My songs like 'Sansar Se Bhaage Phirte Ho' (Chitralekha), 'Raat Ki Mehfil Sooni Sooni' (Noorjhan) and 'Rahen Na Rahen Hum' (Mamta) composed by Roshan Saab are hummed to this day."
Lataji ranks Rajesh Roshan very high as a music composer. "Though Raju(Rajesh)'s elder brother chose not to be a music director Rakesh has a great music sense. Just listen to the songs Rajesh Roshan composed for his brother's films Kaho Na…Pyar Hai, Koi Mil Gaya and Krissh.My association with Rajesh goes back to the time he started his career as a music composer. I sang Raju's songs in his first two films Kunwara Baap and Julie. My song Yeh raatein nayee purani from Julie is one of my favourites. Raju wanted to know if I had that song on my phone. I forwarded it to him."
She rates Hrithik very highly. "He is brilliant in every role he plays. I've watched most of his films. My favourites are Kaho Na…Pyar Hai and Guzaarish."
Lataji has one guzaarish (request) for her old associates and friends in the film industry. "Months and years pass and we don't communicate. It felt so nice to speak to the Roshans after so long."
Image source: Instagram/Latamangeshkar/SpotboyE archive