'Life Is Tough,' Says Katrina Kaif As She Gets A HAND MASSAGE From Siddhant Chaturvedi On The Sets Of Phone Bhoot
Katrina Kaif shared a behind-the-scenes video from her upcoming movie Phone Bhoot, where she is seen adjusting her bangs and getting a hand massage from co-star Siddhant Chaturvedi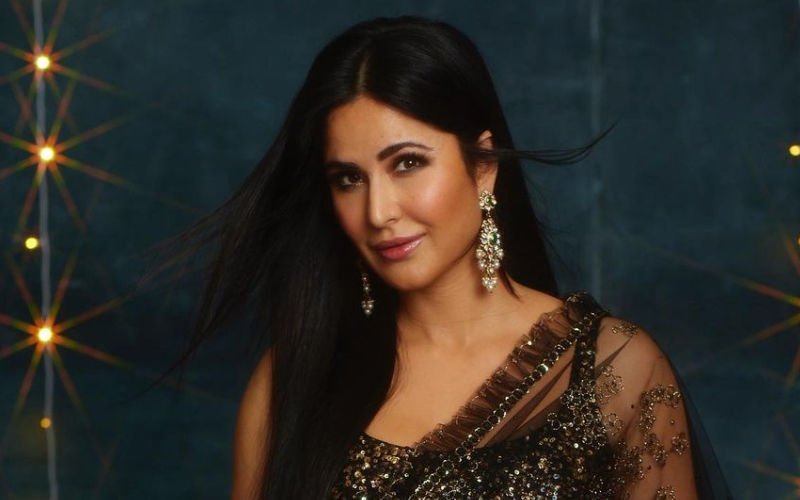 Katrina Kaif is all set to tickle the audiences' funny bones as a ghost in her upcoming movie Phone Bhoot. Ahead of the film's release, she has shared a funny behind-the-scenes video, which is a compilation of her shooting process. The video starts with her co-star Ishaan Khatter asking if she is present on the set and immediately cuts to Katrina saying "Bhootni ke yahaan".
From fixing her bangs every chance she gets, having a discussion with the director about her 'flying fringe', to getting a hand massage from her other co-star, Siddhant Chaturvedi, and having a Slice ad moment, the video gives a sneak peek into what went behind the creation of Ragini, the 39-year-old actress's character. Taking to Instagram, she captioned the video, "Ragini and Her Bangs - A Love Story" ALSO READ: Katrina Kaif Surprises Fans As She Raps For FIRST Time With Co-stars Ishaan Khattar-Siddhant Chaturvedi In Phone Bhoot's BTS Clip
Her fans filled the comment section of the post with heart-eyes, fire, and heart emojis. One fan wrote, "Such a beautiful ghost." Another wrote, "Shampoo add or slice." "You and comedy genere are always a blast," wrote another. One commenter said, "This is fun bhoot + slice ad+ shampoo ad+ cuteness, so cool waiting for you, Ragni." One fan expressed, "bangs in a katrina kaif film are good luck."
Phone Bhoot is a supernatural comedy written by Ravi Shankaran and Jasvinder Singh Bath. It is directed by Gurmmeet Singh and also stars Siddhant Chaturvedi, Ishaan Khattar, and Jackie Shroff in pivotal roles. Set to be released on November 4, the movie revolves around two ghostbusters who team up with a ghost on a mission to set the trapped souls of other ghosts free. ALSO READ: Katrina Kaif Gives A 'Wake Up Call' To Vicky Kaushal; Says 'Main Ek Bhoot Hoon'; Netizen Says 'Bechara Vicky Phas Gya'-See Funny Video
It was recently announced that the characters of the movie will be collaborating with Chacha Chaudhary, a popular comic book character. The makers had announced their collaboration with Diamond Toons for a comic series titled 'Chacha Chaudhary and Phone Bhoot'.
Image Source: Instagram