#Sadak2 Trends As Netizens Divided Whether To Watch The Alia Bhatt Film Or BOYCOTT It In The Wake Of Nepotism Debate
Alia Bhatt's Sadak 2, which is all set for an OTT release, has got the internet divided if they should watch it or boycott it in the wake of Sushant Singh Rajput's death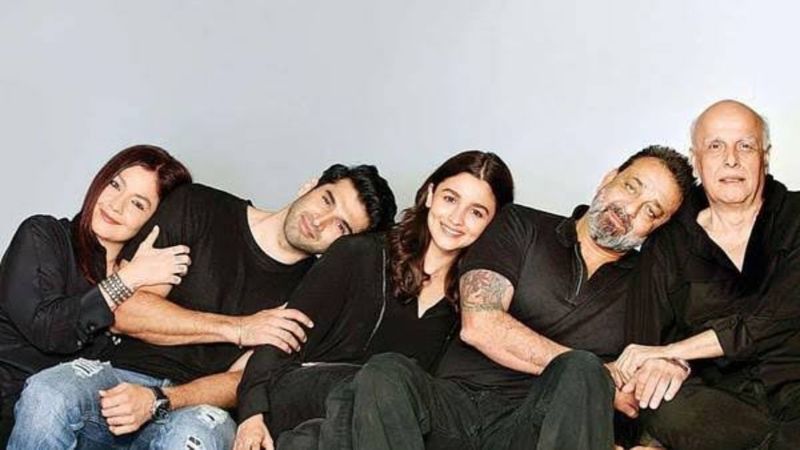 Earlier today, it was announced that Mahesh Bhatt's Sadak 2 starring Alia Bhatt, Sanjay Dutt, Aditya Roy Kapur and Pooja Bhatt is all set to release on the OTT platform of Disney+ Hotstar. And while this announcement has got all the fans excited, there's also a section of the internet that's in a fix to whether watch the film or to boycott it, especially in the wake of all the criticism surrounding nepotism after Sushant Singh Rajput's tragic death. As per those people, it's because of Bollywood star kids that Sushant lost several big films and was treated as an outsider. Well, ever since the announcement was made, Sadak 2 has been trending on top on Twitter with mixed reactions.
While many fans are defending Alia Bhatt, there has also been a group of Twitterati that's on a mission to boycott Sadak 2 and urging Disney+ Hotstar to not to stream it. A user wrote, "Same, I guarantee all these people trying to boycott sadak 2 and talking mad shit on alia will be the first ones to binge watch sadak 2? And what if it ends up becoming one of the best films of alia's career as well as 2020?" while an angry user tweeted, "I won't be watching it over there too. Do hell with all these creeps. #BoycottSadak2 #CBIEnquiryForShushant We want justice for SSR and cannot let his death go in vain Rather making SADAK 2 trending we should keep our outrage constant for SSR."
An angry user tweeted, "#boycott sadak2.if @DisneyplusHSVIP @DisneyplusHSP if u want ur customer to loyal towards u. Its request to not to release sadak 2 on ur platform otherwise i gonna delete hostar app permanent," while a fan shared excitement by writing, "SAY WHATEVER YOU WANT! I AM DAMN EXCITED FOR SADAK 2."
Check out some tweets below:
Meanwhile Sadak 2' producer Mukesh Bhatt, in an interview with PTI revealed, "I am compelled to come (on digital platform) because I don't see any light in the near future. This is the best I can do to survive. There are certain things that you do, not out of choice but out of compulsion. This is the only option left. It is a no-brainer."
image source: instagram/aliaabhatt