'Samrat Prithviraj' Director Chandraprakash Dwivedi Rubbishes Reports Blaming Akshay Kumar For Film's Failure; Says 'I Am Responsible'
'Samrat Prithviraj' was surrounded with controversies even before its release and reports suggested that are makers are blaming Akshay Kumar for its failure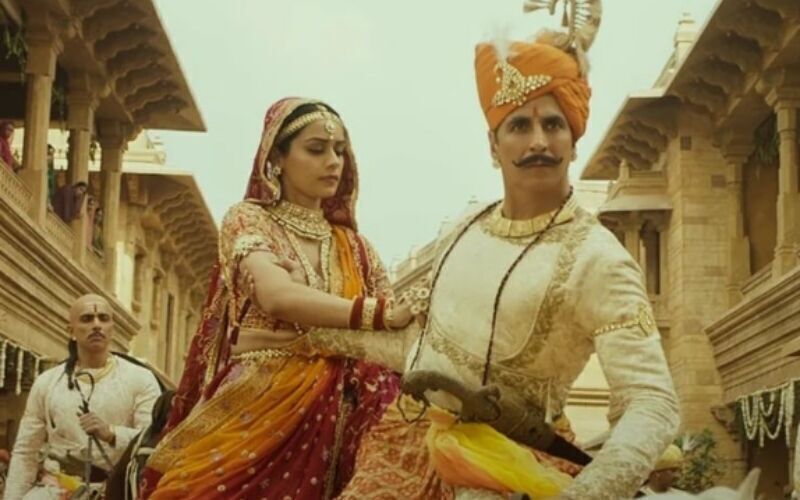 Akshay Kumar and Manushi Chhillar's historical drama 'Samrat Prithviraj' failed to impress the fans and it turned out to be one of the biggest flops of 2022. Shockingly, the film even tanked at the box-office. Shockingly, the film which was made on a budget of Rs 300 crore, managed to earn merely Rs 100 crore.

Surprisingly, the film was surrounded with controversies even before its release. It all happened when director Chandraprakash Dwivedi disagreed with Akshay Kumar and his statement over King Prithviraj's representation. The actor had said that King Prithviraj was underrepresented in history textbooks.
Now, a latest National Herald report suggested that the makers and directors of 'Samrat Prithviraj' are blaming Akshay Kumar for the failure of the movie.
"He (Akshay) wouldn't listen. The film required a dedicated concentration. He wouldn't even grow a real moustache, as he was doing other projects simultaneously. When playing someone so historically important, why couldn't he have done just this one project, and given his best to it?" the ETimes report quoted a source.
Meanwhile, in a recent interaction with Dr Chandraprakash Dwivedi, the director has rubbished the reports claiming he blamed for the film's failure.
"In the last four years we have come closer to each other. He is not only an actor for me. He is more than an actor - a friend, a well wisher, a guardian. He is younger to me but behaves like a guardian. I never blamed him for the failure of the film. Why should I? If he wouldn't have been there, the film would never have been made. If anybody is responsible for the failure of 'Samrat Prithviraj', it is me. I don't understand my audience," he said.
He further added that 'whatever is being printed is not my quote.'
Meanwhile, in an earlier interaction with Film Companion, Chandraprakash Dwivedi had said that it wasn't right that people boycotted the movie because of Akshay's past controversies.
Image Source: Instagram