'Surekha Sikri Was Never Given A Great Part Since She Wasn't Beautiful In The Conventional Sense And That Used To Upset Her A Lot,' Shares Rajit Kapoor- EXCLUSIVE
Rajit Kapoor, who had worked with Surekha Sikri in multiple projects including her National Award-winning performance for Mammo, remembers his on screen Nani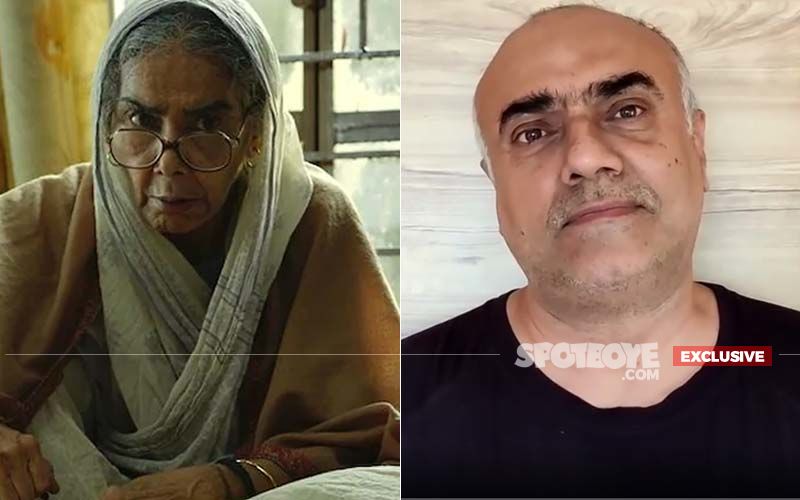 Today, the whole country is mourning the loss of veteran actor Surekha Sikri, who passed away due to a cardiac arrest at the age of 75. The three-time National Award-winning actress had some iconic performances to her credit, which included her National Award-winning performance in Mammo.
In that film, she played the maternal grandmother to Rajit Kapoor's character and the actor remembers her on screen Nani. "I think she was one of the most fantastic actors we have had in the country and I feel bad since I don't think she ever really got her due as a performer. She only came into the limelight pretty late with Balika Vadhu and became a household name. But she could do any role and the smallest part given to her would shine since she was a performer. From the small role in Saradari Begum to playing my nani in Mammo, I just saw the ease and effortlessness with which she performed and still made it starry," he asserts.
Rajit got the chance to even direct her for a show and he couldn't thank his stars enough. "It was my good fortune that I got to direct her in a story for Star Plus where she played the mother to Rajeshwari and Geeta Vashisht. I had one meeting with her and she loved the script. Directing her was such a pleasure. My instructions wouldn't be even half done and she would know what I wanted from her. Her eyes would sparkle whenever she got something new to do, and I saw the same thing in her in Mammo as well," he shares.
The actor reveals that they hadn't been in touch for a while but that never affected their equation. "We shared a good bond with each other and even though I hadn't been in touch with her, that wasn't necessary as we had that mutual trust. Undoubtedly, I admired her and I feel bad that I didn't have a chance to visit her in these last two years because I know she was suffering and it wasn't easy for her. But what a performer she was. I would rather celebrate her moments and her work," he says.
Rajit regrets that a lot of people didn't realise her true potential. "Unfortunately, not many people knew what a firehouse she was, that her theatre colleagues knew. I also know that good looks came in the way so often with her. She was never given a great part since she wasn't beautiful in the conventional sense and that used to upset her a lot in the middle. But soon she stopped caring about it. A performer like her needs to be given a salute," he concludes.


Image Source: Instagram/rajitkapurofficial/
ripsurekhasikri
, youtube/jungleepictures