Anushka Sharma talks about her boyfriend and, of course, her forthcoming film

First things first. Let's start with Virat (Kohli). Your professional life is going great guns.
Thanks (blushes).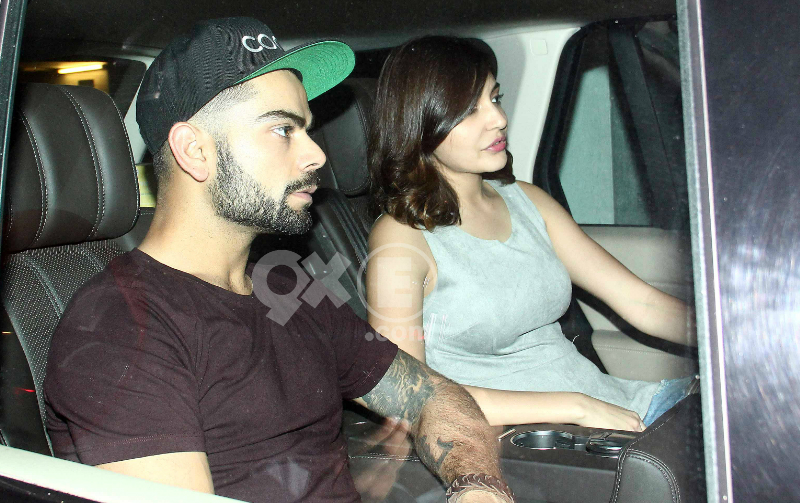 There is a lot that has been written about your love story with Virat...
Virat and I are celebrities, it's very exciting for people to see both of us together. But to Virat and I, its our personal life, our relationship. I try to guard my private life rather fiercely (bites her lip).

And you don't have a problem in being seen with him at public places?
Look, Virat and I have never hidden our relationship. Im seen moving around with him, freely. But why elaborate on it?Then tomorrow people will ask me about my Valentine's Day plans. At this rate, I'll end up making a TV reality show of my personal life.

Buzz is, you have invested in his football club ...
No.

Is marriage on the cards? Or is it going to be a live-in relationship before marriage? And does he get possessive of you when you romance other men on screen?
There you go again! The first step for you guys is to get them to confirm, step two is to have them in a live-in relationship, step three is to get them engaged/married and then eventually say that they are planning their first baby. This is the reason I dont talk about our personal life. Between Virat and I, we know whats happening. We know what were doing. We are two adults who have something going on between us that we can handle.

Over to PK. Did you take any references for your character of a journalist?
Its tougher to play a role which doesnt have a disability or something peculiar. You cant train yourself for such characters. But yeah, I did observe a few journalists during the promotions of Matru Ki Bijli Ka Mandola.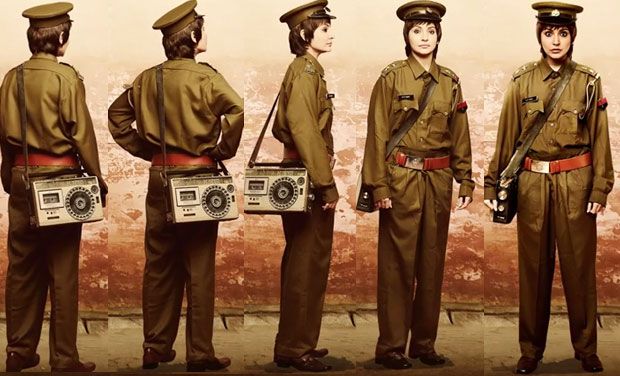 via Google Images

Aamir (Khan, her costar in PK) is a perfectionist, you are a spontaneous artiste. There must have been retakes that tested your patience...
Im an anal artiste. Im very harsh on myself. Even after my take is okayed, Im walking up and down with doubts in my head whether it has turned out fine. Most actors are like that (pauses). But I didn't give too many retakes in PK. If Aamir had to do retakes, he would do it for his portions (pauses again). Initially, I used to get intimidated by him. He doesnt have small talk with his co-stars, doesnt speak unless and until required. I saw him playing pranks and becoming jovial but only after we had shot for a good part of the film.

You were warned by the trade about the risk involved in becoming a producer. Why did you still take the plunge (NH 10 is her first venture)?
(Smiles) NH 10 is a project I wanted to back. And I have faith in the film's director (Navdeep Singh who helmed Manorma Six Feet Under). I have watched many movies and wonder why certain films arent made here despite the fact that we have sufficient resources at our disposal. That was the mindset I went with.

The grapevine has it that Aanand L Rai (director of Tanu Weds Manu) wants to join hands with you on your second venture which will also be directed by Navdeep...
We'll cross the bridge when it comes.

Hasn't NH 10 got delayed?
I was busy with PK and Bombay Velvet. Plus, NH 10 is not a Shah Rukh or Salman film; we need to find a proper window for its release.

Unlike your counterparts, you seem comfortable doing films like Dil Dhadakne Do and Ae Dil Hai Mushkil which aren't solo heroine projects...
Its the way you decide to look at it. To me, the length of my colleague's role does not matter. I always knew Priyanka (Chopra) has a longer screen time than me in Dil Dhadakne Do. But I didnt sit down to dissect her character. It's a big headache to draw such comparisons. If the role is kick-ass, why wouldn't I do it? By the way, I am the lead in Karan Johar's film. It's not a love triangle, but even if it was I would have done it.