2 Years Of Kedarnath: Director Abhishek Kapoor Shares Picture Of SSR's Scribbled Hand As He Remembers Late Sushant Singh Rajput Aka Mansoor
On the occasion of 2 years of Kedarnath, filmmaker Abhishek Kapoor shares one his heartwarming moments with late Sushant Singh Rajput AKA Mansoor.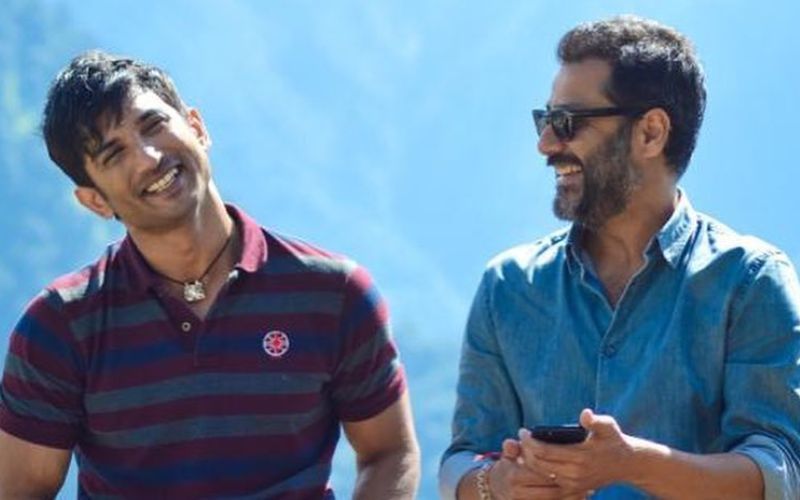 Sushant Singh Rajput, who left for his heavenly abode on June 14 this year, was among one of the most talented actors that Bollywood had ever produced. After a lot of struggles, hard work and consistency, Sushant made it to the big screens, post his stint in a popular television show. Among others, the film Kedarnath is considered to be one of his best works to date. Today marks the second anniversary of this Abhishek Kapoor directorial. Taking to his Instagram, the filmmaker has remembered Sushant in a heartwarming note by sharing one of their best memories on the set.
The picture shared by Abhishek is of Sushant's palm, in which he had summarised the script of Kedarnath by writing certain words and drawing diagrams. Well, that was Sushant's description of Mansoor on his hand. In his caption, Abhishek revealed how when he asked Sushant about the same, the latter said how he is collecting his world. "I remember while i narrated the story and we discussed #mansoor, He was writing something on his hand.. i asked him, yeh kya likh raha hai haath pe.. he said apni duniya samet raha hoon #2yearsofkedarnath #2YearsOfSSRAsMansoor #sushantsinghrajput #kedarnath," wrote Abhishek.
He also shared a couple of stills of Sushant as Mansoor from Kedarnath and wrote, "Dwandh dono lok mein vishamrit pe tha chida, amrit sabhi mein baant ke, pyaala vish ka tune khud piya...namo namo ji shankara, bholenath shankara (When there was a feud between the two worlds over the distribution of poison and nectar, you chose to distribute the nectar to everyone and gulped the poison on your own. Hail the greatest god)."
Take a look:
image source: instagram/gattukapoor