20 Years Of Priyanka Chopra: Actress Shares Her Journey From Being An Outsider To Making It On Her Own As A Global Superstar
Priyanka Chopra completes 20 years in the entertainment world. And on the occasion, the actress gave her fans an insight into all her achievements and how she went on to become a global star from being just an outsider.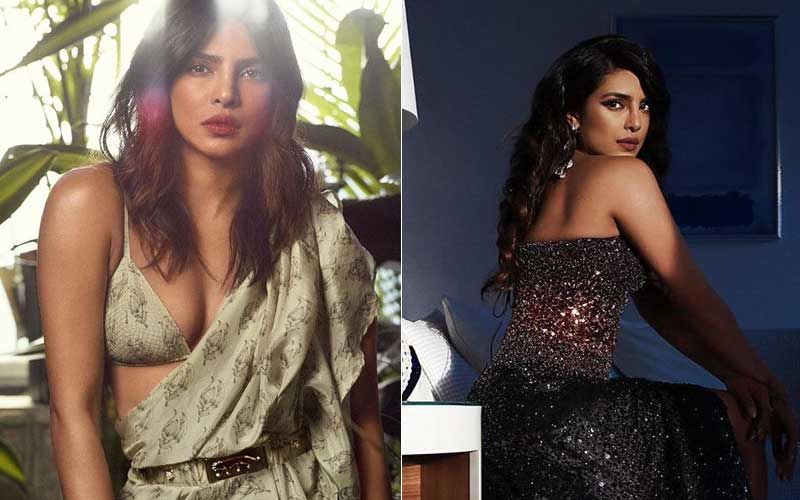 Desi girl Priyanka Chopra has been ruling the entertainment industry in India and overseas for 20 years now. The actress, who won the coveted title of Miss World on November 30, 2000, has completed 2 decades in the entertainment industry and her achievements are endless. On the occasion of completing 2 decades in the industry, PeeCee took to her Instagram and shared a video with her fans. The 7.5-min-long video summarises the actress's life and gives us a glimpse of her achieving numerous milestones.
Sharing the IGTV video of her journey, Priyanka Chopra captioned it, "20 Years in Entertainment. Thank you @ozzyproduction and all of you for such a beautiful reminder of these 20 years since I started in this business. I hope to meet you all someday. Meanwhile, I want to celebrate with all of you... stay tuned! Thank you #pcmaniacs" The video opens with a still from one of Priyanka Chopra's best performances in Barfi opposite Ranbir Kapoor.
Then it has 'From being an outsider with no connections to Bollywood to becoming a global star, who breaks stereotypes. A self-made superstar. Two-time National Award winner," written. The video further gives a long list of Priyanka Chopra's achievements. It reads, "The first Indian actress to cross over to US stardom. The first Indian woman to cover Vogue in its 126-year history. The first South Asian actress to win a People's Choice Award. The First India female to reach 50 million followers. The first Indian to be among the highest-paid TV actresses," and the list goes on.
Right from Fashion to Gangajal to Bajirao Mastani to Quantico, the video shows it all. Apart from giving her fans what all she has achieved in a 20-year career, the video also gives a glimpse of her wedding day with Nick Jonas. (ALSO READ: Priyanka Chopra Glad To Spend Time With Hubby Nick Jonas During Quarantine Period, But Misses Her Mommy And Brother)
Priyanka Chopra has and will always be an inspiration for millions.
Images Source: instagram.com/priyankachopra