48 Years Of Bobby: Did You Know Raj Kapoor Originally Planned On Casting Rajesh Khanna And Not Rishi Kapoor As The Lead?
The late Rishi Kapoor in an old interview had revealed that 'Bobby' was a gamble - a desperate measure to recover the losses incurred by Raj Kapoor's previous films.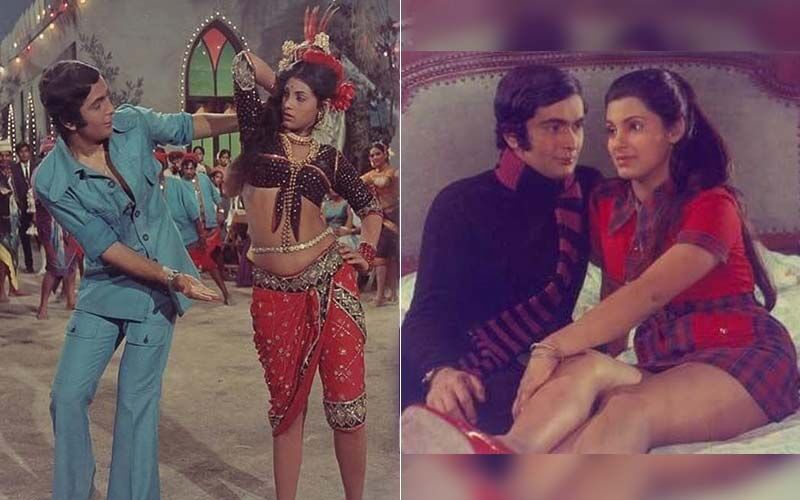 Rishi Kapoor and Dimple Kapadia-starrer Bobby completes 48 years of its release today. The two debutants redefined romance as they portrayed the concept of young and rebellious love for the first time on Indian celluloid. Rishi Kapoor established himself as a young romantic hero, and later often expressed pride in setting the tone of romantic films to come.
In interviews held after the film became a cult classic, the late Rishi Kapoor revealed the film was reportedly a gamble - a desperate measure to recover the losses incurred by legendary Raj Kapoor's previous films, Mera Naam Joker and Kal, Aaj Aur Kal. He added Raj Kapoor couldn't afford Rajesh Khanna, and so he launched his 20-year-old son, Rishi Kapoor, alongside Dimple Kapadia.
"Bobby was a film made because Raj Kapoor had to be bailed out. He had this studio mortgage. Whatever money he earned all his life, was always invested in his films. It all kept rolling. It was never invested in any other kind of industrial zone…it was always his films. He was so passionate about his films," the late Rishi Kapoor once told Bollywood Hungama.
He added, "So, Bobby was made at a time when Raj Kapoor needed a successful film. And the easiest way out after the Mera Naam Joker debacle was to take big stars and make a film as there was a 100 percent hit chance since Raj Kapoor was making it. That is why Rajesh Khanna and that time, I am told, Sharmila Tagore and Mumtaz were keen to work with Raj Kapoor. They would do anything to work with him. He didn't believe in taking stars in the film, in the sense that his vision and thinking were different."
Rishi Kapoor also said that Bobby was a subject of glowing pride, a 'masterpiece'. However, the glowing success of Bobby created havoc in his real life.
The chemistry between him and Dimple Kapadia looked so real that it appeared to have flowed off-screen as well. Speaking about it in his memoir Khullam Khulla, Rishi Kapoor recalled an incident and said that he was in a serious relationship with a girl named Yasmin Mehta, which came to an end after tabloids wrote about a budding romance between him and Dimple.
Directed by late legendary Raj Kapoor, Bobby continues to be an iconic film, even after 48 years of its release. The film's songs, story, chemistry between the leads, and even the fashionable costumes, like the polka dot tie-on dresses and short dresses were some of the major factors that added up to the success of Bobby.
Image Source: Instagram/bollydewanii3443/bollywoodyaadein