Aamir Khan Clarifies On Sending Money To Needy In Wheat Packets; Says He's NOT Robin Hood, Someone Else Is
Reports had it that Aamir Khan put Rs 15000 in wheat packets and sent it out to the needy affected by the Coronavirus pandemic. Turns out that he's not the Robin Hood who made such donations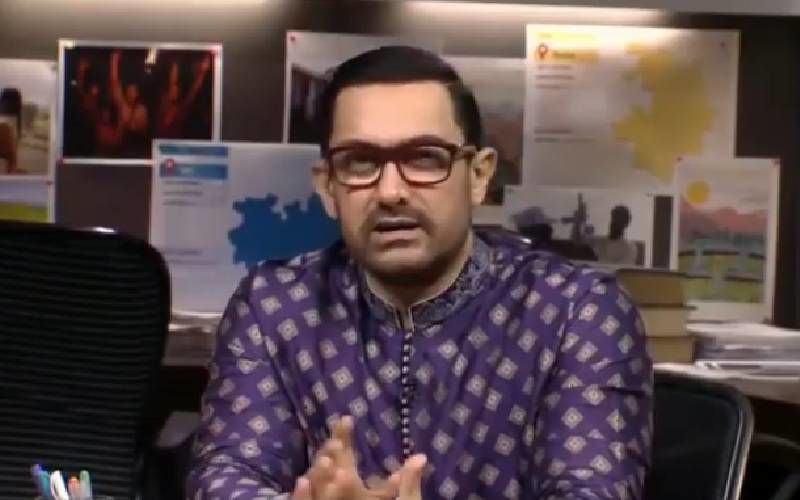 A few days ago, reports made it to the internet that Aamir Khan made donations in a unique manner. Reportedly, he hid money in 1-kilo wheat packets and sent it out to the needy affected due to the lockdown imposed post the outbreak of Coronavirus. This move of hiding money in wheat packets was to ensure that the money reaches those who are actually in need. Only those who are deeply affected will stand in a queue for 1-kilo of wheat, hence the move. However, now, the actor has clarified that he's not the one to do such donations.
Aamir Khan took to Twitter and wrote, "Guys, I am not the person putting money in wheat bags. Its either a fake story completely, or Robin Hood doesn't want to reveal himself! Stay safe. Love. a." So, whose this Robin Hood then? We are curious to know. Meanwhile, a lot of Bollywood celebrities have made their donations to causes that are striving hard to help poor and homeless people survive during this pandemic. A lot of stars have also donated to PM-Cares fund.
Talking about Aamir Khan, the actor is in self-quarantine like all of us along with his kids and wife Kiran Rao. It was recently that Aamir Khan's daughter Ira Khan had shared a family picture in which Aamir was watching Jacqueline Fernandez's Mrs Serial Killer. In the picture, we had Aamir flaunting his grey hair because of course, there's no way one can groom himself amidst lockdown. We kinda like him in his Grey hair.
Guys, I am not the person putting money in wheat bags. Its either a fake story completely, or Robin Hood doesn't want to reveal himself!
Stay safe.
Love.
a.

— Aamir Khan (@aamir_khan) May 4, 2020
Image Source: Instagram/_aamirkhan