Imran Khan and Avantika Malik's marriage keeps making headlines for multiple reasons. The couple tied the knot after years of dating and have a daughter together, Imara. Rumours of their broken marriage first made headlines in 2019, however, neither Imran nor Avantika have commented on it yet. Avantika, who is an active social media user, often shares her daughter's adorable moments and more on Instagram.
This time, taking to her Instagram stories, Avantika shared a cryptic post. It reads, 'But if this year has taught me anything it is this: You can never run away. Not ever. The only way out is in. - Juno Diaz.' Previously, she shared a post on how one has to fight for things they care for in life. The post is about how marriages can be hard but so are divorces.
She shared a post that reads, 'Marriage is hard. Divorce is hard. Choose your hard. Obesity is hard. Being fit is hard. Choose your hard. Being in debt in hard. Being financially disciplined is hard. Choose your hard. Communication is hard. Not communicating is hard. Choose your hard. Life will never be easy. It will always be hard. But we can choose our hard. Picky wisely.' She captioned the post as, 'Serious truth bomb via @devonbroughsa #chooseyourhard.'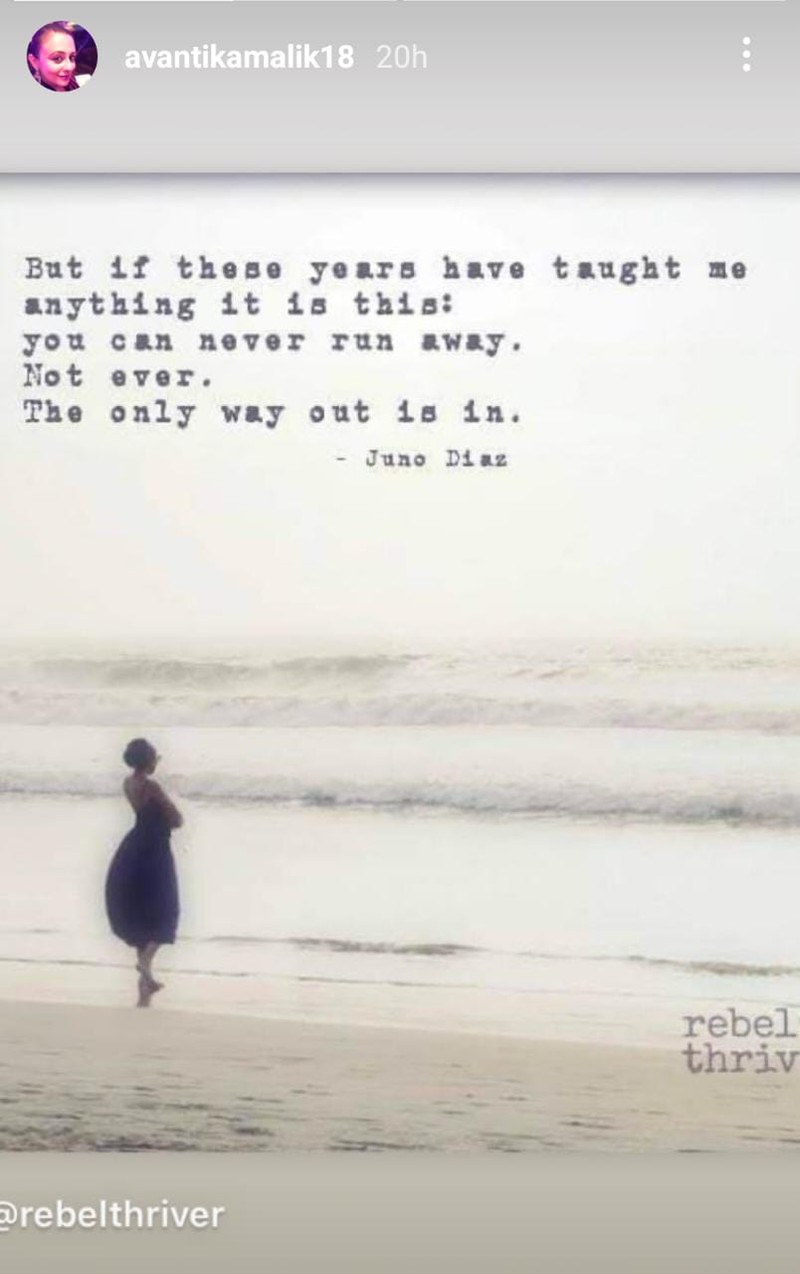 On the other hand, Imran Khan has quit acting. Earlier, Imran's best buddy Akshay Oberoi told Navbharat Times, 'My best friend in Bollywood is Imran Khan, who is no longer an actor because he has quit acting.' He added, 'As far as I know, there is a better writer and director inside Imran, I do not know when he will direct his film itself, I am not going to put any pressure, but as a friend, I think so, he will direct his film soon.' Imran made his debut as a director with his short film titled Mission Mars: Keep Walking India.
Image Source: SpotboyEArchives