Aaradhya Bachchan Birthday Special: Aishwarya Rai Bachchan-Abhishek Bachchan's Daughter Is A Poser- VIEW PICS
Aishwarya Rai Bachchan and Abhishek Bachchan's daughter Aaradhya Bachchan who is celebrating her 8th birthday today is already a stylish diva just like her mom. Don't believe us? Scroll down, please!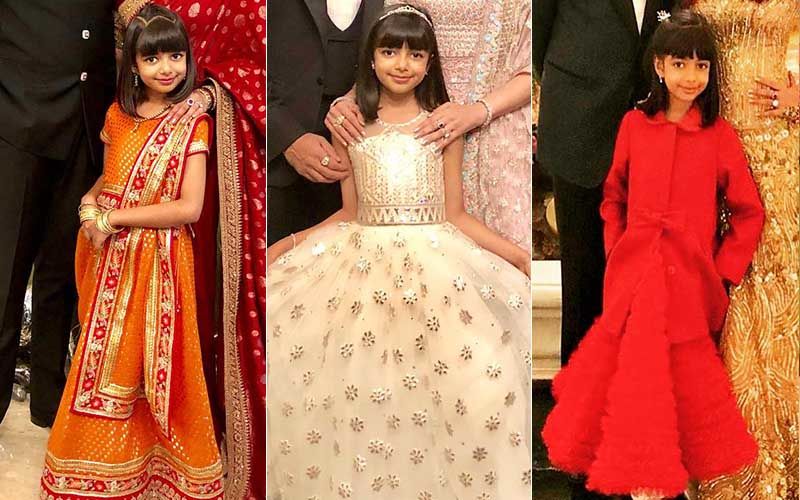 Amitabh Bachchan – Jaya Bachchan's granddaughter and Aishwarya Rai Bachchan – Abhishek Bachchan's daughter Aaradhya Bachchan has turned a year old today. We often see the 8-year-old accompanying her mommy, from her appearance at the annual Cannes Film Festival to attending any Bollywood events, she ensures to stay close next to her. Ash even keeps serving us with some adorable mother-daughter photos on her Instagram handle that not only proves she is a doting mother but also showers loads of love on her mini-me. However, somewhere these pictures have helped us to draw a similarity between the mother and daughter. Wondering how?
Well, if you minutely go through her Instagram handle, the posts Aish uploads with her daughter tell us that her little angel is just like her (I mean that's but obvious.) But here we are talking about her mannerisms and stance. From Aaradhya's dressing sense to her posing for the cameras, she is an exact replica of her mommy darling. But do you know what the best part about Aaradhya is? Whether carrying her look or posing for the camera, she does with oodles of confidence and exuberance. She perfectly defines the phrase, 'Like Mother Like Daughter,' after all it is all in the genes. On the occasion of her birthday, we have compiled a list of her pictures for you guys, in case you guys having doubt on this.
Take a good scroll down here:
Just a few days ago, we also shared a photo of Ash and her daughter Aaradhya where their resemblance looked uncanny. Last year, mommy Aishwarya and daddy Anhishek Bachchan had organized a great birthday bash for her daughter. Well, looking at how the duo celebrates her birthday with great pomp and zeal every year, it will be interesting to see what sort of birthday party the Bachchans are going to splash on Aaradhya's birthday this year.
We wish Aaradhya Bachchan a very Happy Birthday!