Abhishek Bachchan Recounts Shooting With Missus Aishwarya Rai For Raavan; Reveals She Was An 'Absolute Trooper' During The Making
From the past few days, Abhishek Bachchan is recalling his 20-year-long journey in Bollywood through a series of videos under the hashtag #RoadTo20. In his latest post, Abhishek Bachchan recalled working with wife Aishwarya Rai Bachchan in Raavan by calling her an 'absolute trooper'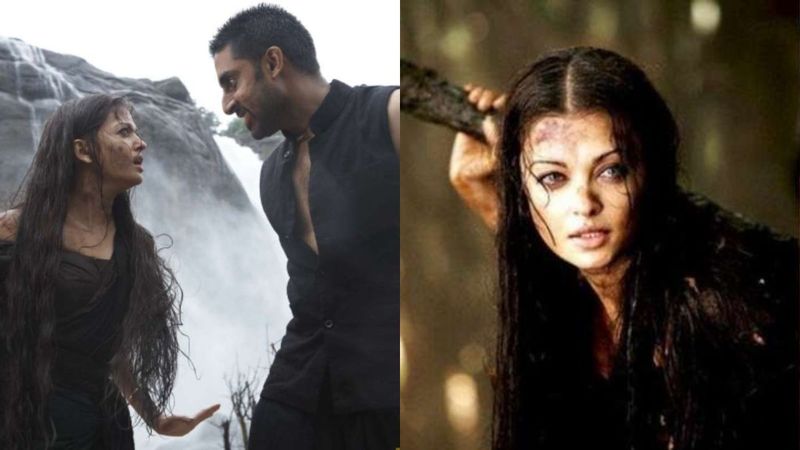 From the past few days, Abhishek Bachchan is recalling his 20-year-long journey in Bollywood through a series of videos under the hashtag #RoadTo20. In his videos, the actor has shared some interesting anecdotes that happened on the sets of all his remarkable films. Only yesterday, Bachchan revealed how supposed-debut film Samjhauta Express with Rakeysh Omprakash Mehra never happened because no one was ready to launch him. He then made his debut with Refugee. Now, the actor has recalled shooting for Raavan, which was his 8th collaboration with Aishwarya Rai Bachchan.
In his post, Abhishek revealed that Raavan, for him, was 'most challenging film, both physically and emotionally'. He also opened up on working with Aishwarya and called her an 'absolute trooper' throughout the making. He wrote, "Raavan has been the most challenging film both physically and emotionally for me in my career. It's a wonder how the team managed to pull it off. Mani and I reunited for our 3rd film together. By far the most ambitious story, for him to execute and tell ( in my opinion ). My 8th film with the missus. She was an absolute trooper during the making of the film. The dedication, and sheer strength it took for her to perform the complexities of her role is just awe inspiring. And she did it all with her trademark smile."
Abhishek added, "To think that she had to perform each scene ( regardless of how emotionally and physically challenging ) baffles me. And to do it twice each time- as we were shooting the Hindi and Tamil versions simultaneously. Huge salute! Raavan also gave me the opportunity to work with @the_real_chiyaan I've been a huge fan of his ( must have watched Dhool- his Tamil film over 17 times ) he has always been so loving towards me and I learnt so much by just observing him. A great actor! A film truly ahead of its time."
Check out the post below:
Later in the post, Abhishek Bachchan also reminisced shooting for Khelein Hum Jee Jaan Se, co-starring Deepika Padukone and Sikandar Kher.
image source: instagram/bachchan