Abhishek Bachchan Refutes News Of Amitabh Bachchan Being Hospitalised; Says, 'That Must Be Paa's Duplicate In Hospital'
Just sometime back there were reports of Amitabh Bachchan being hospitalised. Refuting these claims is his son Abhishek Bachchan who confirmed Big B was sitting in front of him. Read the report.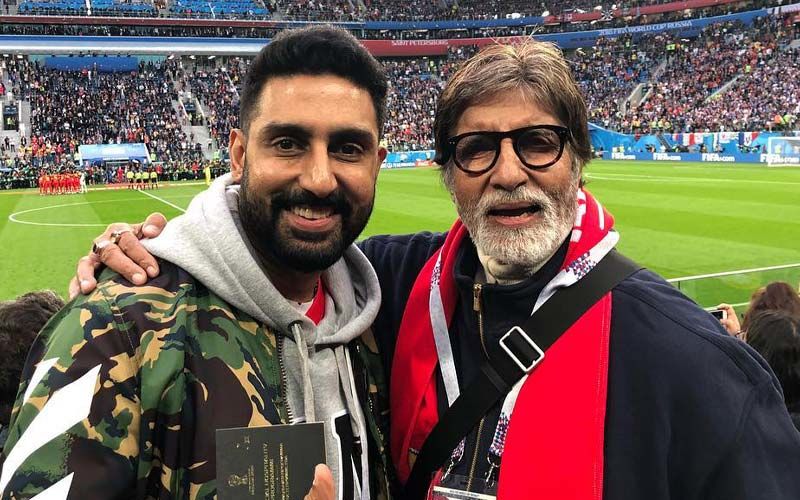 Passionate reports in a section of the press that Amitabh Bachchan has been hospitalized since Saturday after suffering an injury, has the Bachchan family wondering where these alarmist reports come from. An initial report in Free Press Journal stated that the Piku star has been admitted to Mumbai's Nanavati Hospital since Saturday.
Though there have been sources who have claimed otherwise, I got in touch with Abhishek Bachchan for his response. "I ask because he's sitting right in front of me. That must be his duplicate in the hospital," says Abhishek when I ask him about the scary rumours regarding his dad.
I also touched base with Bachchan Sr himself and he confirmed he was fine. The megastar has been busy working non-stop and shooting for Kaun Banega Crorepati. The Cheeni Kum actor keeps posting his daily update even when he was hospitalised in Jun/July 2020 after he was diagnosed with Coronavirus.
The question to be asked now is, who puts out such alarmist false reports and for what purpose? Is it just to grab attention? Surely there are more discreet ways to get attention than imagining harm to a national celebrity?
Image source: Instagram/bachchan