Abhishek Bachchan Touches On The Topic Of Nepotism; Says Father Amitabh Bachchan Never Made A Film For Him: 'I Have Produced Paa For Him'
In his latest interview, Abhishek Bachchan touched upon the topic of Nepotism and stated that his father Amitabh Bachchan never referred him or produced a film for him
The debate on nepotism in Bollywood does not seem to die soon. A lot of discussions are taking place about groupism and nepotism that allegedly exists in Bollywood. On this note, Abhishek Bachchan recently shared his views on nepotism. In his latest interview, the Delhi 6 actor stated that his father, megastar Amitabh Bachchan, never picked up a call to give his son's reference to anyone nor has he ever produced a film for him. Rather, Abhishek Bachchan pointed out that he produced a film for his father titled Paa.
To news agency IANS, Abhishek Bachchan was quoted saying, "The fact is he has never picked up the phone on anyone. He has never made a film for me. On the contrary, I have produced a film for him, called Paa." He further went on to add that if the audience does not see potential in an actor in the first film or if the film fails to make money then a star will find it difficult to bag the next job.
Abhishek Bachchan also quoted, "I know when my films don't do well, I know of the films I was replaced from, of the films that could not get made, that started and didn't have the budgets because I was not bankable at that point. Here you have Mr Amitabh Bachchan's son. Oh, he is born with a silver spoon."
Abhishek Bachchan has often been a target of trolls on social media who try to link his stardom and draw comparisons with his father. However, Jr B has never been affected by the trolls, rather he has just got better and stronger at his craft with each passing day. (Also Read:
Kaun Banega Crorepati 12: Amitabh Bachchan Counsels A Contestant's Husband To Take Her Out To Eat Falooda After She Complains)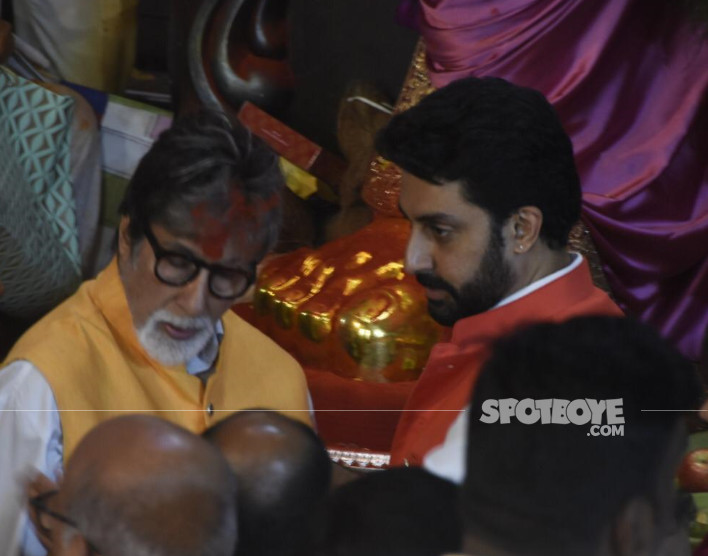 Image Source: Instagram/bachchan