Adhyayan Suman On People Abandoning Pets Amidst Coronavirus Scare: 'WHO Jo Bol Raha Hai, Dimaag Kholke Sun Lo Na Ek Baar'- EXCLUSIVE
Adhyayan Suman speaks to SpotboyE.com on the current situation of the country in respect to the stray dogs, pets and animal cruelty during the COVID-19 pandemic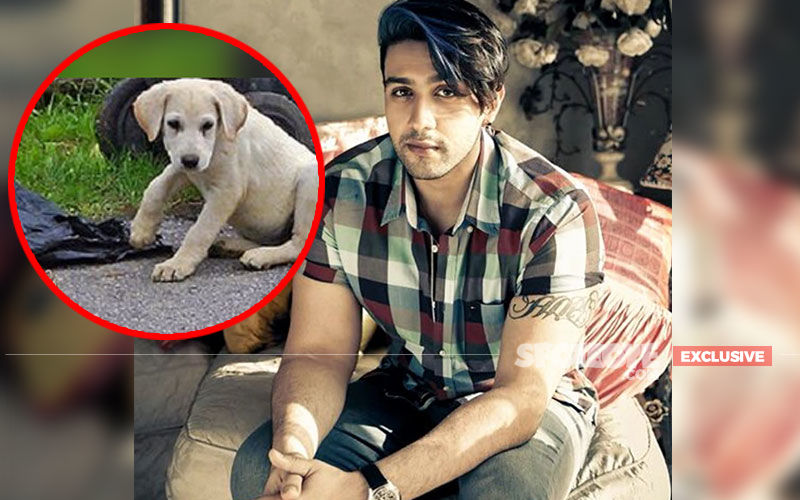 When the Coronavirus scare hit the nation, a lot of people abandoned their pets, as it was not clear if animals too can be the carriers for the novel Coronavirus. However, soon enough World Health Organization (WHO) declared that pets cannot get infected with the virus and they can't transmit it either.
Many celebs like John Abraham made appeals to owners to not abandon dogs and also asked BMC to take strict actions. Adhyayan Suman, who owns a dig himself, has also been very active on this front. He has been feeding street dogs around his building, by providing them with food right outside his building gate, following mandates and precautions.
We spoke to the actor about the current situation of our nation in respect to increasing animal cruelty during these testing times and he seemed visibly disturbed by it as well.
"I am extremely sad seeing the animal cruelty around me. I feed my area's street dogs right outside my building' gate. I am not asking people to go out of their ways, but if you have strays around your building, please feed them. Woh jaanwar hai, bhuke reh jaayenge aur marr jaayenge," said Adhyayan.
The actor also spoke about people ill-treating those who feed strays and also who abandon their pets out of fear that they will get infected with Coronavirus. He said, "I have seen people being so inhuman towards those who feed animals. There are people who are abandoning their pets. Jab WHO ek baar bol chuka hai kiCoronavirus nahi failta hai from pets, toh dimmag kholke, sunn lo na ek baar."
Adhyayan also touched upon the topic of the plight of dogs in China. "My heart breaks the way they treat all the dogs in China for their flesh. It's very unfair and I hope people there understand what's it like to do that to someone," Adhyayan concludes with a deep voice.


Image Source:- Instagram/adhyayansuman