After Mending Fences With Deepika Padukone, Katrina Kaif Now Puts Things Behind With Alia Bhatt
They were BFFs, but things changed after Katrina Kaif's ex-beau Ranbir Kapoor started dating Alia Bhatt; so it's natural for them to not be the same as before. Katrina now, spills the beans on her current equation with Alia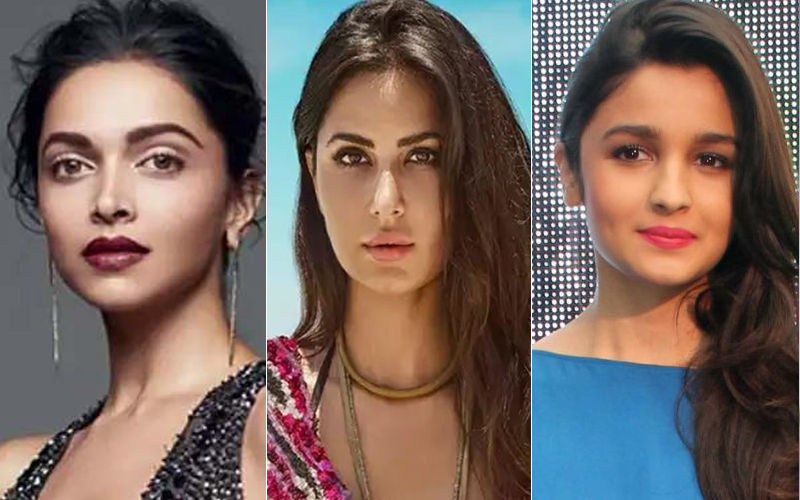 Relationships in the film industry tend to get volatile and our celebs have no choice but to go with the flow.
Ranbir Kapoor and Katrina Kaif who had been in a live-in relationship
for several years, called it quits, yet went on to share screen space in Jagga Jasoos.
While,
Katrina states that she has moved on in her life,
one cannot ignore the fact that there will be some kind of hatred and pain, considering the fact that her bestie
Alia Bhatt is going steady with her ex-lover.
We vividly recall those times when Alia and Kat used to wear similar looking clothes, work out together and what not, displaying their 'Best Friends' tag in full glory.
None would've expected things to turn sour between these two A-list beauties in this manner. But, they continue to stay cordial to each other atleast for the public eye. So when, Katrina who's been on a promotional spree for Zero was asked about her contemporaries and current equation with Alia Bhatt. She, in a matter of fact way, replied to Mid-Day, "Today, it is not about what that person has done to me or made me feel or vice versa. I have become more accepting. We have all known each other for a long time and today, certain things don't matter. We may have had a conflicted and angst-ridden relationship, but it's still a relationship of some sort. We are mature enough to move beyond the hurt and accept each other just as we are without limiting our relationship with past baggage."
That's quite honest Kat! The actress recently mended fences with Deepika Padukone, who was in a serious relationship with Ranbir Kapoor, before Kat entered the scene. She even attended her wedding reception and hugged her on-stage. Now, that leaves us wondering if Katrina will ever let bygones be bygones and embrace Alia.
Image Source: The Pioneer ,Mero Kankal ,Pix.realinfo.tv