We told you earlier in the day how Raj Kundra has been found guilty in the Indian Premier League (IPL) betting scandal (Just in: Raj Kundra suspended for life from all cricket activities, July 14).
Obviously, Raj's involvement casts aspersions on his wife, Shilpa Shetty as well.
Now, SpotboyE.com has learnt that during 2010-2011, the actress had apparently paid a hefty sum of Rs. 5.7 crore to Rajasthan Royals' parent company, Jaipur IPL Cricket Pvt. Ltd. (JIPL).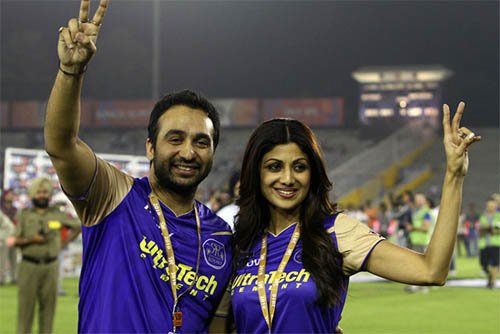 You might remember that in 2014, a Supreme Court-appointed panel headed by Justice Mukul Mudgal had probed into the spot-fixing scandal. The Mudgal report had then recommended a probe against Raj and Shilpa.
We hear, no sooner was the probe demanded than the amount of Rs. 5.7 crore was promptly returned to Shilpa's bank account by JIPL.
Now, this series of events casts the actress in a suspicious light.