Akshay Kumar: 'I Was Shocked When A TV Channel Beeped The Word Sperm In Good Newwz Promo'- EXCLUSIVE
We met Akshay Kumar over the weekend for a candid chat on his upcoming film, Good Newwz, based on IVF procedure and the goof-up during the same. The actor had some interesting thought to share on the theme of his film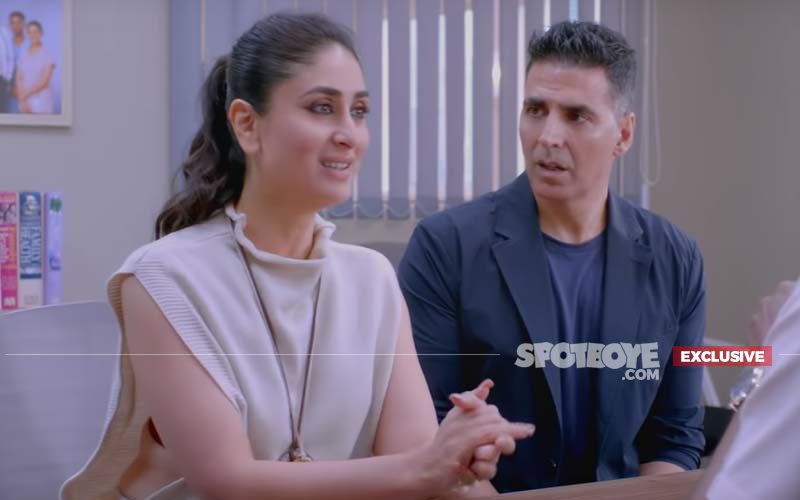 Good Newwz is all set to hit theatres this week. The film, starring Kareena Kapoor Khan, Akshay Kumar, Diljit Dosanjh and Kiara Advani, is based on the theme of conceiving through IVF procedure and the mix-up of sperms which takes place between the two couples during the procedure. We met up with Akshay Kumar on this weekend to catch up with all that the actor has been up to and also to talk elaborately about his upcoming film.
Interestingly, Akshay had a lot to share on the topic on which his film is based. We asked the Padman actor if IVF is still not as openly discussed in our society as it should be and he couldn't agree more. "Yes, unfortunately even today people speak in hush tones about IVF. But Good Neewz will go a long way in proving that IVF is indeed a boon," Akshay said.
During our conversation, Akshay also revealed an interesting and surprising incident where he told us how a famous TV channel (name withheld) beeped the word sperm in the promo. The actor said, "I was shocked to know that a TV channel has run our promo with the word sperm beeped in it. If we will do such things, then it defeats the purpose of the entire promo, as our film is based on the very subject and how would anyone understand it- the word sperm comes at least 4-5 times in it."
Clearly, the beeped promo has gone unnoticed and no one has raised the issue till now, as a lot of people watch the promos online and not on television. We can't agree more with Akshay on it that the doing was absolutely unnecessary and defies what the film's message is all about.
Good Newwz is all set to hit theatres this Friday (Dec 27) and we will be bringing to you many interesting stories from our chat with Team Good Newwz through the day. Stay tuned.


Image Source:- youtube/ dharmaproductions, instagram/goodnewwz_official