Akshay Kumar-Prabhas To Ajay Devgn-SRK, THESE Superstars Will Lock Horns At Box Office
The upcoming calendar is jam-packed with superstars and their big budget films, thanks to the government's approval of the cinema hall. Here's a list of films that will be fighting against each other at the box office.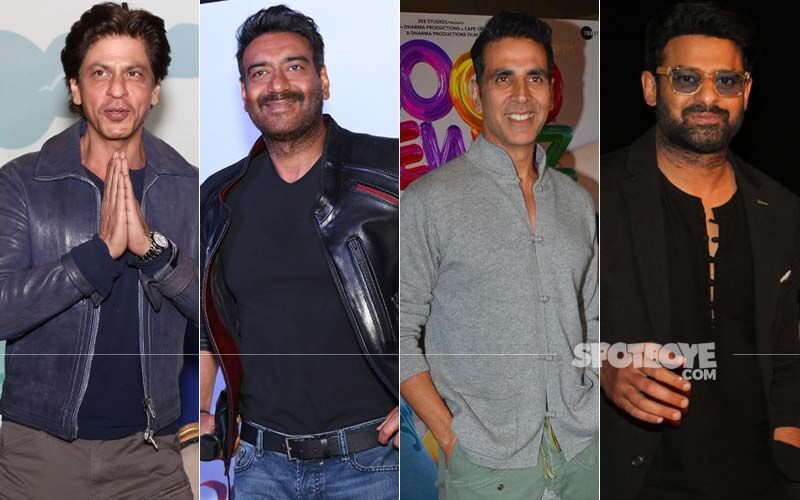 The Government of Maharashtra has announced the reopening of theatres, undertaking all the Covid protocols from 22nd October 2021 onwards. Since the news broke, the directors have been unable to maintain their composure and have begun revealing release dates for the most anticipated flicks. As of yesterday, nearly 15 films have officially set their release dates, resulting in a major box office clash. This time, big-budget films are contending for box office attention.
1. Adipurush Vs Raksha Bandhan:
Bahubali actor Prabhas starrer 'Adipurush' and Akshay Kumar's film 'Raksha Bandhan' is officially stated to be released on 11th August 2022. Both the films have already made up the headlines due to their mad fan following, but this time the war between fans will not only be seen on social media but on the box office that too after a long period. though they releasing on same day the genre of both the films is different and also it will be a long weekend looks like they will benefit from it. In 'Adipurush' along with Prabhas, Kriti Sanon will be also seen playing Sita's character and in 'Raksha Bandhan' Bhumi Pednekar will be playing a pivotal role with Akshay Kumar.
2. Sooryavanshi Vs Eternal Vs Annaatthe:
'Sooryavanshi,' the most anticipated film from Akshay Kumar, is set to clash with Marvel Studios' 'Eternal' and Rajnikanth's 'Annaatthe.' This year's Diwali will see the release of all three flicks.
While Sooryavanshi stars Katrina Kaif opposite Akshay Kumar and will also see some dashing cameos by Ajay Devgn and Ranveer Singh. Angelina Jolie, Salma Hayek, Gemma Chan, and Richard Madden, among others, star in the Marvel Studios superhero film, which is directed by Oscar-winner Chloé Zhao.
3.MayDay Vs Pathan:
It seems like 2022 is suppose to create a box office war and one of the biggest one might be between SRK and Ajay Devgn. Reportedly, It is been said that Shah Rukh Khan's 'Pathan' and Ajay Devgn's 'MayDay' might release on the same day. The official release date for 'MayDay' has recently been announced as Eid 2022 but for 'Pathan' the dates are not yet confirmed. Apart from Ajay Devgn, Amitabh Bachchan and Rakul Preet will be also seen in 'MayDay'. While Deepika Padukone and John Abraham will be seen sharing screen space with Shah Rukh Khan.
Well, it would be great to see a box office war between the Singham star and King Khan.
4. Bachchan Pandey Vs The Batman:
Not just once or twice, Khiladi Kumar is all set to defeat Hollywood too at the box office. Akshay Kumar starrer film 'Bachchan Pandey' will be releasing along with The DC Universe superhero film 'The Batman'. Both the films will be releasing on 4th March 2022 worldwide. However, it will be very interesting to see the battle between these two. 'The Batman is directed by Matt Reeves and features Robert Pattinson as Batman for the first time. In Bachchan Pandey, Akshay Kumar will be seen playing a role of a gangster along with Kriti Sanon and Jacqueline Fernandes who plays pivotal parts in the film.
These are the films that will be battling it out at the box office, and we can't wait to see how they fare. Despite the fact that the films are released on the same day, the genres are vastly different, so we ensure to mark our weekend calendars with these films.

Image source/spotboye archives