Akshay Kumar Takes The Mumbai Metro After Wrapping Up A Shoot; Goes Unrecognised In The Crowd
Akshay Kumar, who is known for his adventures, recently took the Mumbai Metro, courtesy the never-ending Mumbai traffic. In a clip shared by the actor, he revealed that he was shooting in Ghatkopar and wanted to reach Versova, and to avoid the jam, he and director Raj Mehta took the metro. Surprisingly, Akshay Kumar had a smooth experience as he went unrecognised in the crowd!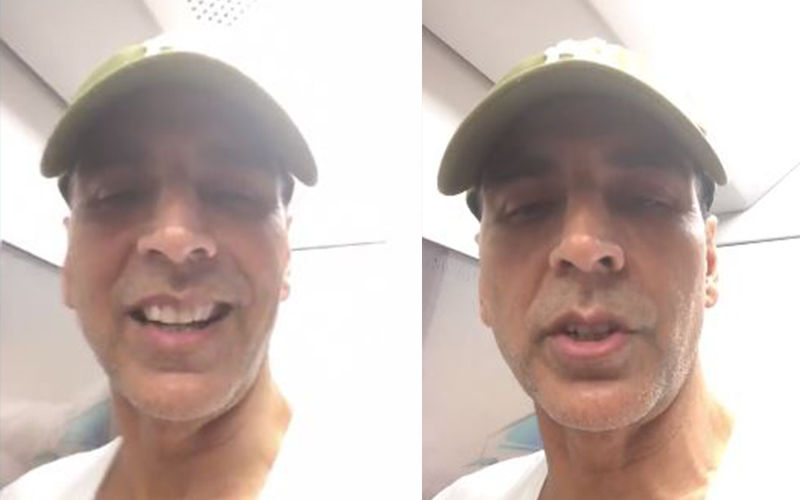 For any Bollywood star, fame comes in handy and, at the same time, there's no such thing as privacy. Right from their professional happenings to all private stuff; fans are well-updated about everything. As a result, not all celebs get a chance to roam free in public due to the fear of getting mobbed. However, nothing is impossible if you set your priorities straight. One such case is that of Bollywood superstar Akshay Kumar, who, in order to get rid of the never-ending Mumbai traffic chose to travel from Metro and, surprisingly, he had a smooth experience.

Taking to his social media, the Kesari actor shared a clip where he described his experience and what made him take the crowded Mumbai Metro way. Dressed up in a simple white tee and a cap; Akshay Kumar was sporting his salt and pepper beard. In the video, the actor revealed that he was shooting in Ghatkopar and wanted to reach Versova, however, on the maps it was showing that it will take him around two hours to reach. Well, that's when his Good News director Raj Mehta suggested taking the Metro and he obliged. Akshay further revealed that how convenient was it. Well, even though the train was crowded, no one recognised the actor, maybe because he quietly stood at one corner. Now, here's an adventurous Akshay Kumar for you! Check out the video below:
Earlier in the day, Akshay Kumar shared a picture of an auto in Mumbai that had several planters attached to it, making it the most 'environmentally-friendly' auto.