Alaya F On Rumours Of Dating Bal Thackeray's Grandson Aaishvary Thackeray; Calls Him A 'Wonderful Friend' And An 'Extremely Talented Person'
Rumours are rife that Jaawani Jaaneman's Alaya F is dating late politician Bal Thackeray's grandson Aaishvary Thackeray. Reacting to the rumours, the actor says she doesn't take these reports too seriously. Read on…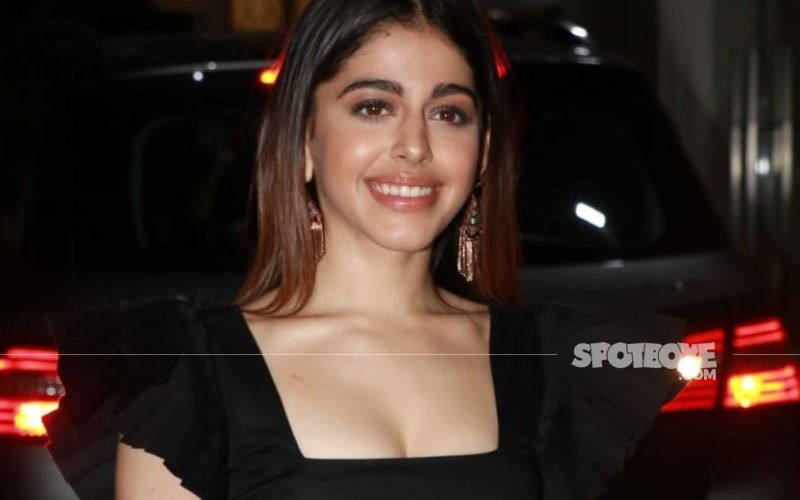 Celebrity dating rumours or reports always psyche fans! After all, who doesn't want to know the juiciest gossip of the B-Town. Similarly, a lot of people started speculating if something is brewing between Jaawani Jaaneman star Alaya F and late politician Bal Thackeray's grandson Aaishvary Thackeray. What added more fuel to the fire was when she was spotted with Aaishvary Thackeray at her debut film screening. However, now, reacting to the rumour reports, the actor said she doesn't take these reports too seriously.
Calling Thackeray 'a wonderful friend' and 'extremely talented,' Alaya was quoted saying by BT, "If you are being talked about, that's always great! You shouldn't take these reports too seriously. Aaishvary is a wonderful friend and an extremely talented person. These stories used to spark curiosity amongst my near and dear ones, but now even they are used to it." She further added, "As far as my personal life is concerned, I don't stress about it as much as I do about my professional life. I feel your personal life should fall into place naturally. You should only work on being the best version of yourself every day. That's what I did throughout the lockdown. It was all about me thinking about myself and not about any other person (laughs!)"
For the unversed, Alaya F has always maintained that she is good friends with him and have known each other for a very long time.
Image source: SpotboyE archives