Alia Bhatt's Father Mahesh Bhatt And Uncle Mukesh Bhatt File 1 Crore Defamation Case Against Actor Luviena Lodh
According to the latest report, Mahesh Bhatt and Mukesh Bhatt are set to take legal action against actor Luviena Lodh for her derogatory remarks against them and their family. The Bhatts have filed a 1 crore defamation case against her.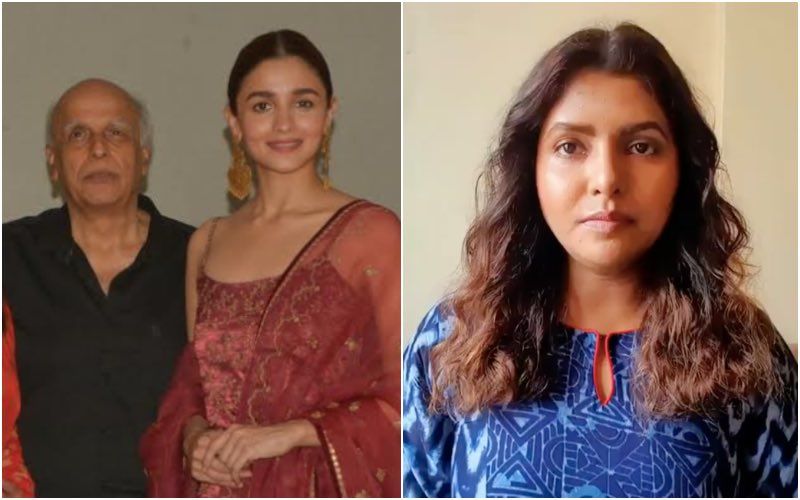 Once again, the Bhatts have fallen into trouble. Just recently, an actor named Luviena Lodh took to her Instagram account and shared an IGTV against Alia Bhatt's father Mahesh Bhatt and family where she introduced herself as the wife of Mahesh's nephew, Sumit Sabharwal. In her video, Luviena Lodh had expressed that Mahesh Bhatt is the biggest don of the industry and her husband Sumit was related to him. She also revealed that Sumit allegedly supplies 'drugs and women' to various actors and that Mahesh Bhatt knows all about it. She even mentioned that she has filed NC against the filmmaker. Responding to the same, the latest reports in PTI suggest that Mahesh Bhatt and his brother Mukesh Bhatt have filed a defamation suit in the Bombay High Court against Luvienna Lodh on Monday as she made defamatory, slanderous and false allegations against them.
The report further stated that they have sought for Rs. 1 crore in damages from Lodh and even asked for an order restraining her from making any such allegations against the family. They even asked her to file a reply and Lodh's advocate then assured the court that she won't publish or make any comments regarding the Bhatt family. "The suit is also seeking damages to the tune of Rs one Crore from the respondent (Lodh) for making various grossly defamatory, slanderous, distasteful and false allegations and statements against the applicants (Bhatts)," the suit said. The suit also mentioned that Lodh should delete the video. While sharing the video on her feed, she backed it with, "Truth as I know it. I m being harassed by Mahesh Bhatt & family. Pls support." After she saw this video, Mahesh Bhatt's daughter and actor Pooja Bhatt reacted to the story and said that Luviena is not a relative of Mahesh, as claimed by her.
"Please note that the lady in question is not a 'relative' since the man she was married to-Sumit Sabherwal is not MR Bhatt's nephew as mentioned, nor related to him in any other way. Sumit is a senior production manager/head of production at @VisheshFilms," Pooja tweeted.
Image source: Instagram/ luvienalodh/ SpotboyE archives